Meet Slavic Women
Slavic women are women, originally from such Slavic countries as Ukraine, Russia, Belarus, Poland, Czech Republic, Slovakia, Slovenia, Bulgaria, Serbia, Croatia, Bosnia, Montenegro. All Slavic women can be divided into three groups: East Slavs (Ukrainians, Belarusians, Russians), West Slavs (Poles, Czechs, Slovaks), and South Slavs (Bulgarians, Serbs, Croats, Bosnians, Slovenes, Montenegrins).
Gorgeous Women from Eastern Europe
Slavic Girl Agency is an international marriage agency and our goal is to help men to find their love among Slavic women - gorgeous women from Eastern Europe. Most of our ladies are from Ukraine and we are happy to introduce them to you. Slavic women were able to save their femininity and ability to love and care about their men and families even in the modern surrounding of total competitive spirit and selfishness. Being the guardian of the hearth, a true friend to the husband, a great mother for kids and not to forget about social activities and education - our Slavic women have a magical skill to unite all these spheres and bring together interests of all members of the family. We haven't mentioned their beauty and taste in clothes and makeup as you will easily see these with your own eyes;))) Every day new ladies join our website with the hope to meet their soulmate. Just look at the photos in lady's profiles;))
Slavic Women in Ukrainian history
Reading history books, we usually learn about princes, kings, and famous generals. These people conquered lands, ruled states, changed the world. And they all are men. So where were the women? Why is it that we hear almost nothing about Slavic women in history? How to find the trace that the whole half of the country left behind? Once upon a time, there were no schools or nannies for children. After given birth to a child, the mother devoted all her energy and free time to raising the baby. It wasn't the same in families as it is now, but eight to ten children! So the woman watched sons and daughters continuously. Of course, there was no time for training or self-development. Nevertheless, there are many outstanding women in the history of Ukraine who were not only good mothers and housewives but also did great deeds.
Famouse Slavic Women
⚜ Sainted Ukrainian Princess Olga. From ancient times Ukrainian husband and wife have had equal rights in marriage. An example of a woman's independence in solving not only family problems but also state ones is Princess Olga. Grand Duchess Olga became the first woman ruler whom the church considers a saint. Slavic Princess Olga cared about the development of the country and made many changes. She introduced clear rules for collecting tribute from the Slavs — so people understood how much and what they had to pay to the princes for the protection of their lands from enemies.
⚜ Roksolana (Anastasia Lisovska). A striking example of the bright Slavic woman is Roksolana. Anastasia Lisovska, the daughter of a Ukrainian priest from the town of Rohatyn in Galicia (now Ivano-Frankivsk region), went down in history as Roksolana - influential lady-sultan. Nastya's middle name in the harem was Hurem - "the one who laughs" because the sultan's favorite had a cheerful mood and a sharp tongue, a smile never left her face. One of the most educated slavic women of her time, Roxolana received foreign ambassadors, responding to messages from foreign rulers, influential nobles, and artists. European monarchs, first of all, sent messengers to her, and not to Suleiman.
⚜ Marusya Churai. The famous Marusya Churai composed many well-known and still wonderful songs about Ukrainian Cossacks, Ukraine, love. Marusya had an interesting fate. She did not forgive the betrayal and poisoned her unfaithful lover. She was sentenced to death. Gratefully to her bright talent, the girl has got forgiveness from Hetman Bohdan Khmelnytsky.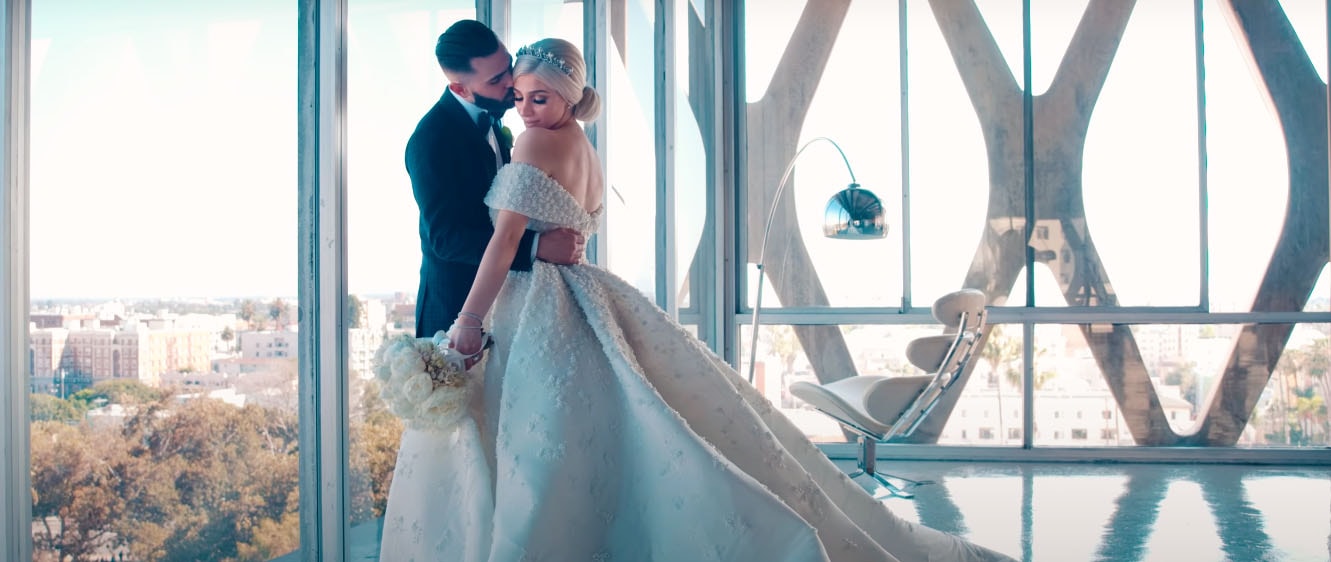 Slavic Women today - Business Woman & Housewife
Due to analytical and rational thinking, a Slavic woman can be equally successful as a "businesswoman" and create coziness in the family. At home, she is a caring and loving wife and mother, and at work, she successfully copes with the role of a businesswoman.
Top 10 Most Beautiful Slavic Women
⒑ ⭐ Nadezhda Granovskaya (real name Nadezhda Meikher; born April 10, 1982, Khmelnytsky region, Ukrainian SSR, USSR) is a Ukrainian singer, a former member of the Ukrainian pop group VIA Gra.
⒐ ⭐ Yulia Pinchuk - "First Vice-Miss Zhitomir-2009", participant of the "Miss Ukraine" - 2010.
⒏ ⭐ Marina Petrenko (born January 19, 1987, Simferopol, Crimea, Ukrainian SSR) is a Slavic actress. At the age of 14, she made her debut in the controversial film "Prayer for Hetman Mazepa". Movies: "Five minutes to the metro", "At the game", "Group of happiness", "Kamenskaya 6", "Only you", "Split", "20 years without love", "Gentlemen of Fortune"
⒎ ⭐ Diana Kovalchuk (born February 23, 1982, Vinnitsa, Ukraine) is a Ukrainian top model. She began her modeling career at the age of 14 at the Kyiv modeling agency Line-12, cooperating with Red Stars, the Russian branch of the Elite agency.
⒍ ⭐ Victoria Sasonkina (born January 1, 1988, in Odessa) is a top model. She worked with Prada, Sonia Rykiel, Missoni, Bottega Veneta, YSL.
⒌ ⭐ Natalia Gotsiy (born July 10, 1985) is a Ukrainian top model. She started her modeling career at the Karin MMG modeling agency. In 2004, in New York, she became the winner of the most prestigious international model competition Ford Models Supermodel.
⒋ ⭐ Snezhana Onopka (born December 15, 1986, Severodonetsk, Luhansk region) is a Ukrainian supermodel, one of the TOP 10 most successful models in the world, one of the leading runway models and the face of advertising companies Calvin Klein, Dolce & Gabbana, Gucci, Lanvin, Prada, Yves Laurent, Louis Vuitton, Shiseido.
⒊ ⭐ Olesya Stefanko (born June 25, 1988, Ivano-Frankivsk region, Ukraine) is a Ukrainian participant in beauty contests. Titles: "Miss National Law Academy" - 2009, "Miss Ukraine Universe" - 2011, "First Vice-Miss of the Miss Universe" 2011 - an honorable second place.
⒉ ⭐ Daria (Dasha) Astafieva (born August 4, 1985, Ordzhonikidze, Ukrainian SSR) - Ukrainian model, singer, TV presenter, actress, soloist of the NikitA group. She gained fame by winning the Playmate of the Month title of Playboy magazine (55th Anniversary Playmate).
⒈ ⭐ Anastasia (Nastya) Kamenskikh (born May 4, 1987 in Kiev, Ukraine) is a Ukrainian singer, member of the "Potap and Nastya" duet, as well as an actress and TV presenter.
Dating Slavic Women Online
Dating Slavic women can be a challenge but with our help, you can turn it into a wonderful love adventure with happy end and the first prize you win – years of happiness with your loving and beloved woman! Here you can see some questions we are frequently asked;)) Read our answers and hurry to register on our page to start your search with us! For more information, you can contact us directly.
10 Ideas for Romantic Date with Slavic Woman
1. Restaurant with a beautiful view. If you have the options, choose a restaurant with a nice view: the beautiful garden, the receding horizon, or the water surface.
2. Amusement park. Visit the amusement park to add a dose of adrenaline to a wonderful evening.
3. Picnic on nature. A romantic date on a pleasant sunny day in a park or at the edge of the forest, isn't wonderful? You and your Slavic girlfriend will be imbued with special sensations, contemplating the beauty of nature. Keep in mind that spend time in the forest is not the best idea for a first date.
4. Live concert. If your girlfriend's favorite band is planning to visit your city, do not hesitate. She will be sincerely grateful if you present a concert visit as a surprise.
5. Boat trip. For a thrilling date, take a romantic boat trip on the water.
6. Street fair or carnival. Dissolving in the crowd together, you can have a great time together, rejoicing and doing silly things.
7. Karaoke. Do you consider yourself the best singer in the bathroom? Impress your Slavic girl with your skill at the karaoke bar.
8. Master class. There are a large number of different workshops that are perfect for a romantic date, whether it's clay sculpting, glass painting, or something else. Make sure in advance that the workshop will end with a souvenir.
9. Wine tasting. Wine tours are very romantic and a brewery experience is so exciting.
10. Live jazz. There is something very romantic and sensual about jazz, especially if the two of you are sitting next to each other while drinking wine in a dimly lit room.

Frequently Asked Questions about Slavic Women and Marriage Agency Slavic Girl
❤️ What is Slavic-Girl.com Marriage Agency?
SlavicGirl dating agency is your reliable partner in a search for love. We have an excellent reputation together with years of experience in helping people become happy. We are the best international dating agency in the south of Ukraine with an office located in Mykolaiv, a "city of brides". Let the numbers speak for us: We have provided dating services for 20 years at an exceptional level. More than 600 happy couples are grateful for our personal service and support - check their Love Stories and see why we are trusted. Hundreds of real and serious ladies, personally interviewed by our team. Experienced interpreters speaking English, German, French, and Italian are ready to help you in your search! A great variety of options in your search: Romantic Tour, Matchmaking Packages, text and video chat, and more.
❤️ Can I meet Slavic Woman in Your Matchmaking Agency?
In our 20 years of serious and honest work, we have earned many loyal customers and hundreds of happy couples! "Real people, real-life" is what matters to us! Our staff members personally interview each lady registered in our agency. We are always in touch with our customers and ready to answer their questions - use email, Viber, WhatsApp or Skype to contact our team 7 days a week! Our office is situated in the direct center of the city - it is easy to visit us for a personal conversation. Our professional translators who speak English, French, German, Italian, and Spanish are ready to help and make your date easy and comfortable. We never give false promises - our dating specials give you useful tips and advice to find the right person for you.
❤️ What is so special about Slavic Women?
Slavic ladies put a family in the first place. They know how to be feminine, devoted, and loyal. They are used to take care of their beauty and health and make their man proud and admire them.
❤️ Why would you recommend to start a family or date with Slavic Woman?
Slavic women are educated, intelligent, and beautiful. They are very good mothers and wives. They also become devoted friends and supportive of their partners.