Slavic Girls & Women from all over Europe, the USA, Canada, and the UK at the Dating Site Slavic-Girl.com
Slavic-girl.com is an international dating site for everyone who is single and thinking about relationships. Single Girls and Mature Women on our site are from Ukraine, Poland, Germany, France, Slovakia, Slovenia, the Netherlands, Italy, the USA, Canada, the UK, and other countries. If you wish to find acquaintances with people who are close in spirit, mentality, interests, etc.— slavic-girl.com is an ideal dating site for this. On the one hand, the interface is simple and clear. On the other hand, there is everything to quickly start dating online. Advanced search, detailed profiles, the best photos, psychological surveys, matchmaking, and useful articles — we are serious about ensuring that acquaintances on Slavic Girl are successful and long-lasting. All profiles are marked with a verification icon, which means that all the data in them has been verified and is true.
Slavic women and girls are ladies, originally from such Slavic countries as Ukraine, Russia, Belarus, Poland, Czech Republic, Slovakia, Slovenia, Bulgaria, Serbia, Croatia, Bosnia, and Montenegro. Looking deeper Slavic women can be divided into three groups: East Slavs (Ukrainians, Belarusians, Russians), West Slavs (Poles, Czechs, Slovaks), and South Slavs (Bulgarians, Serbs, Croats, Bosnians, Slovenes, Montenegrins).
The language of the majority of women in Ukraine is Ukrainian, some, in the south, may speak Russian as the second language Slavic women in Ukraine choose English at school and university. Sometimes English may be replaced or supplemented by German. In addition, they can study French, Spanish, Italian, etc.
This Slavic Girl dating site is a legitimate Ukrainian dating agency that represents Slavic women from Eastern Europe. Our goal is to help single men meet their love among Slavic women — gorgeous women from Eastern Europe. Most of the ladies on this website are from Ukraine and we are happy to introduce them to you. Slavic women were able to save their femininity, and ability to love and care about their families even in the modern surrounding of total competitive spirit and selfishness. Being the guardian of the heart, a true friend to the husband, a great mother to kids and not to forget about social activities and education — Slavic women have a magical skill to unite all these spheres and bring together the interests of all members of the family. We haven't mentioned their beauty and taste in clothes and makeup as you will easily see these with your own eyes;))) Every day new ladies over 25 yo, 30 yo, 35 yo, 40 yo, 50 yo, etc, join our dating website with the hope of meeting their soulmates. Take your time and chat with women from all over Ukraine: Kyiv, Odesa, Kharkiv, Dnipro, Poltava, Zaporizhzhia, Rivne, Mykolaiv, Kherson, Kryvyi Rih, etc. Just look at the photos in girl's profiles;)) You also may want to read more articles about Slavic women on Christian dating, Catholic dating, Geeky dating, Dating single parents, Senior Dating, Mature Dating, etc.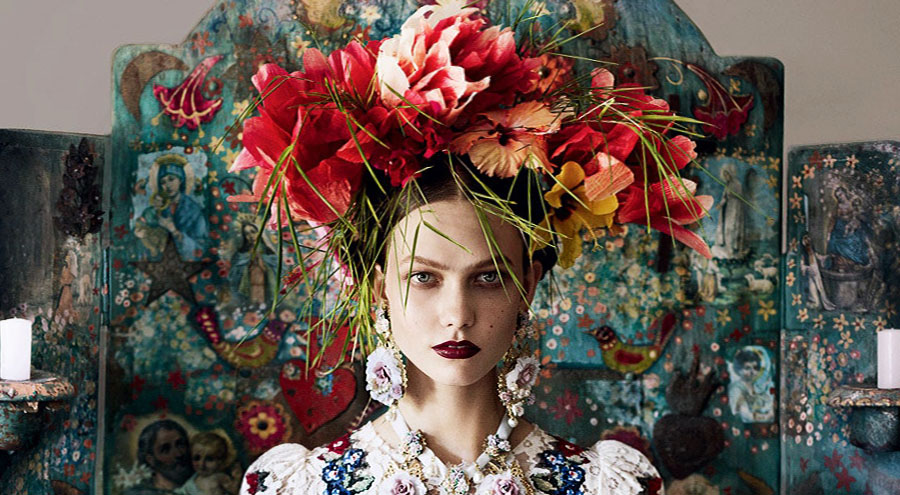 We can provide our users with advantages that are associated with reputable and well-designed dating sites, and you can consider these when evaluating the benefits of "Slavic Girl" dating platform. We believe that we are all vessels of the future, guides for singles in their search for true love. Here we will outline what we feel are the advantages, to you, of using Slavic Girl to help you find your future love.
Advantages of Slavic Girl Dating Site:
Advantages
Descriptions

⏩

Diverse User Base
As any good dating site "Slavic Girl" website attracts a diverse group of users, increasing the chances of finding someone with similar interests and values.

⏩

Profile Verification
Platforms that verify user profiles enhance the credibility of the community and reduce the risk of encountering fake accounts.

⏩

Search and Matching Algorithms
Advanced algorithms can help match individuals based on compatibility, preferences, and criteria, improving the likelihood of meaningful connections.

⏩

Communication Tools
We have effective communication tools such as messaging, chat, and video calls to facilitate interaction between members, fostering meaningful connections.

⏩

Translation Services
Especially relevant for sites focused on connecting people from different regions, translation services can assist in overcoming language barriers, allowing users to communicate seamlessly.

⏩

Mobile Accessibility
Our team provides articles, tips, or blog content to help users navigate the online dating experience and offer relationship advice.

⏩

Educational Resources
Our team provides articles, tips, or blog content to help users navigate the online dating experience, tips, and offer relationship advice.

⏩

Clear Pricing
Clear and reasonable prices, along with additional features, can enhance the overall user experience and provide value for money.

⏩

Responsive Customer Support
Our responsive customer support system addresses user concerns promptly, contributing to a positive overall experience.

⏩

Success Stories
Our positive testimonials and success stories from couples who met on the platform can instill confidence in new users and showcase the site's effectiveness.

⏩

Finalist in different award ceremonies for online dating
Our awards speak for themselves — we have been a finalist in many different award ceremonies for online dating and have achieved the award of 'Editor's Choice of Excellence' at DatingAdvice.com. These awards show how successful we are in finding love for singles.
At the end of the day, every dating website has its advantages and each has many reasons to choose them. We at Slavic Girl provide you with the best chance of meeting your Ukrainian lady and embarking on your international love journey together.
Some features and attributes commonly associated with the idea of Slavic beauty include:
Light Skin. Many Slavs possess fair or pale skin, although there's a range of skin tones across Slavic countries.
Light Eyes. Blue, green, or gray eyes are commonly associated with Slavs, although brown eyes are also prevalent.
Blonde or Light Brown Hair. While many Slavic women have blonde or light brown hair, there are also many with dark brown or even black hair.
High Cheekbones. Prominent, well-defined cheekbones are another characteristic often associated with Slavic beauty.
Angular Faces. Lots of Slavic women of descent have square or slightly elongated facial structures.
Tall and Slender Physiques. While there's a great variety of body types across Slavic nations, many people from these regions are perceived as having tall and slender builds.
Cultural Traits. Beyond physical characteristics, the notion of Slavic beauty can also encompass certain cultural and behavioral traits, such as grace, resilience, and a deep connection to tradition and family.
Reading history books, we usually learn about princes, kings, and famous generals. These people conquered lands, ruled states, and changed the world. And they all are men. So where were the women? Why is it that we hear almost nothing about Slavic women in history? How to find the trace that the whole half of the country left behind?
The spouses' absence of children has always been interpreted as a tragedy. In traditional societies, the responsibility for the absence of children in the family was assigned primarily to the wife, despite the fact that, as is now well known, a man and a woman take an equal part in the conception of a child, and infertility can be both male and female.
⏩

This stereotypical idea that the guilty woman is to blame for the childlessness of the family is obviously explained by the ability of the female body to become pregnant, bear, give birth, and milk a child, so the burden of responsibility for this fell on the woman. In addition, if a childless man could realize himself and prove his worth and significance in other areas — war, government, religion, power, etc., then these areas were closed to a woman. Consequently, motherhood as the "main female destiny" is usually a significant factor in obtaining high social status and respect in society.

⏩

Once upon a time, there were no schools or nannies for children. After giving birth to a child, the mother devoted all her energy and free time to raising the baby. It wasn't the same in families as it is now, but eight to ten children! So the woman watched sons and daughters continuously. As a rule, from the age of five to seven, children already independently perform household work, a specific occupation corresponding to a certain age of the child.

⏩

The girls were instructed to look after small children, sweep the house, clean up the dishes, etc. Teenage girls were gradually taught the main female occupation — sewing and embroidery. There were jobs that children of both sexes were still involved in, such as picking mushrooms and berries.

⏩

So, from childhood, children learn the division into socio-gender roles through work and labor education.

In the family upbringing of the child, the continuity of professional knowledge, and training in trades and crafts were important. If the mother was a weaver, then she tried to pass on to her daughter all the secrets of the weaving craft. This tradition formed the basis for the hereditary transfer of professional skills from parents to children, which contributed to the emergence of dynasties and the creation of art centers.

⏩

Of course, there was no time for training or self-development. Nevertheless, there are many outstanding women in the history of Ukraine who were not only good mothers and housewives but also did great deeds.
⚜ Sainted Ukrainian Princess Olga. From ancient times Ukrainian husbands and wives have had equal rights in marriage. An example of a woman's independence in solving not only family problems but also state ones is Princess Olga. Grand Duchess Olga became the first woman ruler whom the church considers a saint. Slavic Princess Olga cared about the development of the country and made many changes. She introduced clear rules for collecting tribute from the Slavs — so people understood how much and what they had to pay to the princes for the protection of their lands from enemies.
⚜ Roksolana (Anastasia Lisovska). A striking example of a bright Slavic woman is Roksolana. Anastasia Lisovska, the daughter of a Ukrainian priest from the town of Rohatyn in Galicia (now Ivano-Frankivsk region), went down in history as Roksolana — influential lady-sultan. Nastya's middle name in the harem was Hurem — "the one who laughs" because the sultan's favorite had a cheerful mood and a sharp tongue, a smile never left her face. One of the most educated Slavic women of her time, Roxolana received foreign ambassadors, responding to messages from foreign rulers, influential nobles, and artists. European monarchs, first of all, sent messengers to her, and not to Suleiman.
⚜ Marusya Churai. The famous Marusya Churai composed many well-known and still wonderful songs about Ukrainian Cossacks, Ukraine, and love. Marusya had an interesting fate. She did not forgive the betrayal and poisoned her unfaithful lover. She was sentenced to death. Gratefully to her bright talent, the girl has got forgiveness from Hetman Bohdan Khmelnytsky.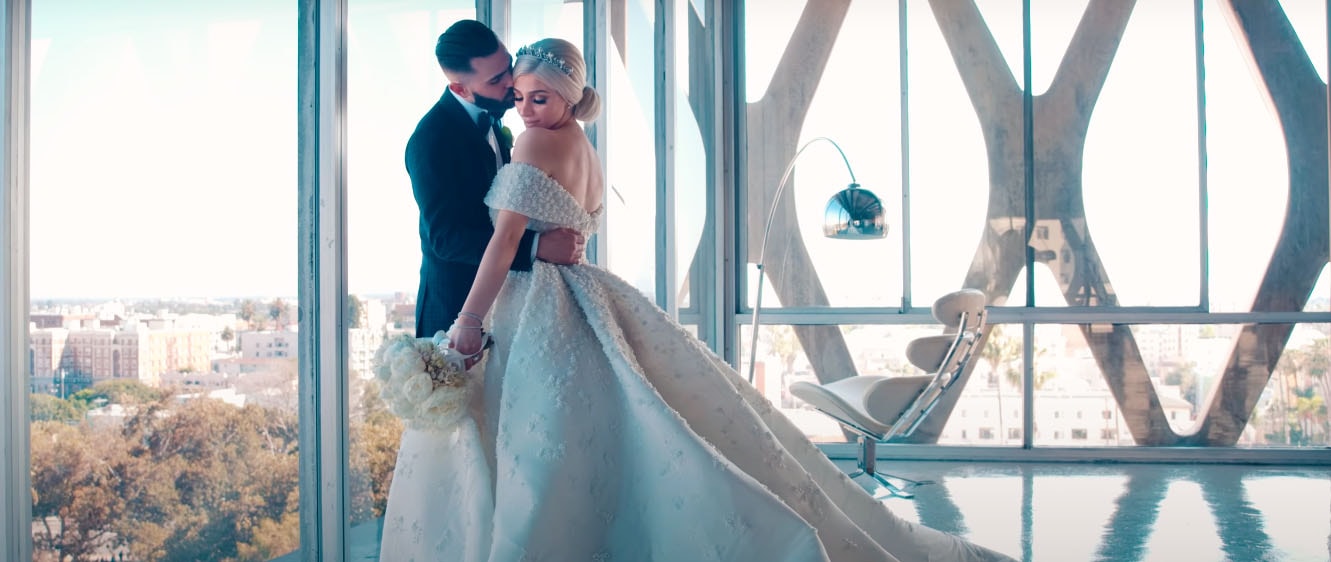 Due to analytical and rational thinking, a Slavic woman can be equally successful in her job and create coziness in the family. At home, she is a caring and loving wife and mother, and at work, she successfully operates in the role of a businesswoman. The following professions are popular among Slavic women today: sales managers; HR specialists; logisticians; pharmacists; programmers, etc.
⏩

Ukrainian Slavic women are ideally loyal, gentle, wise, and also beautiful, and caring. According to sociologists, these properties primarily characterize our contemporary as a good wife, mother, and mistress. The above qualities indicate that their totality forms the moral basis without which successful family life is inconceivable in the role of a businesswoman. The following professions are popular among Slavic women today: sales manager; HR specialist; logistician; pharmacist; and programmer. The average monthly salary of Slavic women in Ukraine in the 1st quarter of 2020 was 9,785 UAH. This is 78.7% of men's salaries — 21% less than men's. According to the State Statistics Service, women have started to earn more

.

⏩ Slavic women in Ukraine and Russia may look similar because many have changed their place of residence. But there are, of course, differences. As always, we cannot say about all and everyone, but we are talking about the majority. Ukrainian women are more hardworking and more hospitable.
⏩ When a Ukrainian woman invites guests, she will prepare a delicious dinner. Most of it will be homemade dishes.
⏩ Ukrainian women are amazing housewives. They always have a neat and cozy house, and their children and husband are plump and dressed up

.

⏩

Ukrainian girls don't wait for help from the state or someone else but solve their problems.
Over the past decade, hundreds of thousands of Slavic women have moved to the USA, Europe, France, Ireland, Britain, and Australia looking for the best life. You might want to read more about these cities and countries in the articles: Dating in the USA: Dating in NYC, Miami, Los Angeles, Las Vegas, Seattle, Houston, Austin, Phoenix; Dating in the UK: Dating in London, Manchester, Birmingham; Dating in Ireland, Dating in France: Dating in Paris; Dating in Europe: Netherlands, Germany, Bulgaria, Poland, Switzerland.
How to find out if a Slavic Woman likes you?
It is very simple — pay attention to her body language.
Does she often straighten her hair, or does she change her posture all the time? Be sure she likes you!
1️⃣ Smile. The movements are soft. A Slavic woman may often touch some object — a glass or a bottle on the table. Sometimes she decides to touch a man, "by accident" (for example, reaching out to take a glass), or to show some concern (removing a non-existent something from his jacket).
2️⃣ Movement: An important point. A woman often changes her position, and it is absolutely natural. She can lean forward towards the man, thus shortening the distance and creating a more intimate atmosphere, and then again lean back a little, which ultimately looks very seductive.
3️⃣ Walking: This is an art. A Slavic woman walks, shaking her hips, and this movement should not be exaggerated or too feigned, otherwise, it will look vulgar. If it is done gracefully, the man will not be able to look away.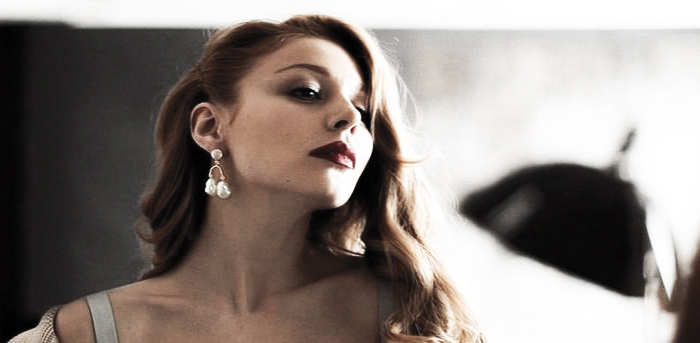 Men manage to get to know Slavic women or girls not only in city parks, beaches, and discos but also at the moment when they are held hostage by terrorists, during entrance exams, being under investigation, running for president, at scandalous shareholder meetings, freezing at snow-covered stops waiting for the last bus, swearing with overly noisy neighbors, going through security checks at airports, sitting in dentists' chairs, lying motionless in hospital beds and even at a funeral. Experiencing a keen desire to date a Slavic woman, it is better to forget about most of the "forbidding signs" and remember only the "allowing signs". After all, it is not enough just to find the "Special One" who can please you. It is not enough to know how to behave correctly on the first date. It is necessary to make this person pay attention to you, in one way or another "stand out from the crowd", and win her heart for a future happy life.
Dating Slavic women can be a challenge but with our help, you can turn it into a wonderful love adventure with a happy end and the first prize you win — years of happiness with your loving and beloved woman! Here you can see some questions we are frequently asked;)) Read our answers and hurry to register on our page to start your search with us! For more information, you can contact us directly.
Restaurant with a beautiful view. If you have the options, choose a restaurant with a nice view: the beautiful garden, the receding horizon, or the water surface.
Amusement park. Visit the amusement park to add a dose of adrenaline to a wonderful evening.
Picnic on nature. A romantic date on a pleasant sunny day in a park or at the edge of the forest, isn't wonderful? You and your Slavic girlfriend will be imbued with special sensations, contemplating the beauty of nature. Keep in mind that spending time in the forest is not the best idea for a first date.
Live concert. If your girlfriend's favorite band is planning to visit your city, do not hesitate. She will be sincerely grateful if you present a concert visit as a surprise.
Boat trip. For a thrilling date, take a romantic boat trip on the water.
Street fair or carnival. Dissolving in the crowd together, you can have a great time together, rejoicing and doing silly things.
Karaoke. Do you consider yourself the best singer in the bathroom? Impress your Slavic girl with your skill at the karaoke bar.
Master class. Dancing class. There are a large number of different workshops that are perfect for a romantic date, whether it's clay sculpting, glass painting, or something else. Make sure in advance that the workshop will end with a souvenir.
Wine tasting. Wine tours are very romantic and a brewery experience is so exciting.
Live jazz. There is something very romantic and sensual about jazz, especially if the two of you are sitting next to each other while drinking wine in a dimly lit room.
❤️ Who Are These Slavic Women or Slavic Girls on this Dating Site?
These are the women who live or were born in such countries as Ukraine, Russia, Belarus, Poland, Czech Republic, Slovakia, Slovenia, Bulgaria, Serbia, Croatia, Bosnia, and Montenegro.
❤️ What Are Slavic Women And Girls Famous For?
Slavic women are primarily known for their beauty and cuteness, loyalty, and family values. Slavic ladies put a family in the first place. They know how to be feminine, devoted, and loyal. They are used to taking care of their beauty and health and making their man proud and admiring them.
❤️ How To Meet and Date a Beautiful Slavic Girl or a Slavic Woman?
You can get acquainted with a Slavic woman online on dating sites, for example, slavic-girl.com or actually visit the country Ukraine, Russia, Belarus, etc., and meet ladies in a nightclub, cafe, or the office of a dating agency.
❤️ What Is Slavic Girl.com Dating Agency?
The SlavicGirl dating site is your reliable partner in a search for love. We have an excellent reputation together with years of experience in helping people become happy. We are the best international dating site in the south of Ukraine with an office located in Mykolaiv, a "city of brides". Let the numbers speak for us: We have provided dating services for 20 years at an exceptional level. More than 600 happy couples are grateful for our personal service and support — check their Love Stories and see why we are trusted. Hundreds of real and serious ladies were personally interviewed by our team. Experienced interpreters speaking English, German, French, and Italian are ready to help you in your search! A great variety of options in your search: Romantic Tours, Matchmaking Packages, online chat rooms with text and video chat, video dates, and more.
❤️ Why Choose a Slavic Woman From the Slavic Girl Dating Site?
In our 20 years of serious and honest work, we have earned many loyal customers and hundreds of happy couples! "Real people, real life" is what matters to us! Our staff members personally interview each lady registered in our agency. We are always in touch with our customers and ready to answer their questions — use email, Viber, WhatsApp, or Skype to contact our team 7 days a week! Our office is situated in the direct center of the city — it is easy to visit us for a personal conversation. Our professional translators who speak English, French, German, Italian, and Spanish are ready to help and make your date easy and comfortable. We never give false promises — our dating specials give you useful tips and advice to find the right person for you.
❤️ What Services Does Your Slavic Girl Dating Site Provide?
Users can write letters and send photos in the letters, talk in a text chat, book a video chat, choose and order a gift from the list on the site, visit a lady with an individual tour, or drop by and we will only organize a date, order matchmaking, and other services.
❤️ Why So Many Slavic Women and Slavic Girls Are Single and Looking for Happiness Online?
In Ukraine are many women who dream about a great relationship, but are too shy or busy to talk with men on the street. A date online in a chat room is a great opportunity to meet new friends or find a special one.
❤️ Why Would You Recommend Starting a Family or Date with a Slavic Woman or Slavic Girl?
Slavic women are educated, intelligent, and beautiful. They are very good mothers and wives. They also become devoted friends and supportive of their partners. Slavic women have always strived to create families where life will flow calmly, kindly, and happily. When each family member will live in love and harmony. Here, the traditions of the family are passed on with warmth from generation to generation, and they have survived to this day in the same form as they were many years ago.
In the Article "Dating Site with Gorgeous Slavic Girls & Slavic Women"