Odessa Women & Odessa Girls - Ultimate Dating Guide 2021
Gorgeous Odessa Women and Lovely Odessa Girls from City by the Sea
Odessa, as well as her mature Odessa women or tender girls, is magnificent, charming, and unique. The city has a spirit of ancient times keeping legends of famous battles of the past. The architecture in the city center is sophisticated and brings pleasure to those discovering it. Several municipal beaches are available for tourists willing to sunbathe and swim in the Black sea. In only 1-hour taxi ride, there is a beautiful fortress wonderfully kept since the XIII-XV centuries. There is definitely something special in that all!
✈ There is an International airport in Odessa with plenty of international and domestic flights, so it will be easy to get here. Take a bus, or taxi to get to the city. For taxi better to order Uber or Bolt. If you accidentally catch a random private taxi, the trip may cost you 3-5 times double. Most Odessa ladies speak Ukrainian and Russian, young girls speak at least some English, so feel free to ask them for help. It is better to buy a SIM card (for communication on the phone and Internet) or exchange money in Odessa. At the airport, the exchange rate is usually less profitable. In 2021, the dollar exchange rate is roughly 27,6 - 28,3 hryvnias for 1 dollar. Keep in mind that in ordinary exchange offices you can exchange such currencies as USD/UAH, EUR/UAH, RUB/UAH, GBP/UAH, some places also PLN/UAH, CHF/UAH. If you need more options, you can visit the bank
Prices in Odessa:
a cup of coffee - $ 2-3

а bottle of water - $ 0.3 -2

an Icecream - $ 1-3

a beer - $ 1-5

food delivery - $ 2-3

traveling by taxi - $ 2-3 per 1km (depend on the car, weather, and time)

bus ticket - $ 0.3
Hotels in Odessa:
In the Article "Odessa Girls"
❤️ The girl of Odessa is elegant. This is the cut of her clothes, and the style of her wardrobe, and the demeanor. And also - a special state of her mind. The elegance of Odessa women is charming. Always draws attention to itself. People admire and admire her. She is always remembered. An elegant Odessa woman is always greeted in a special way! Instantly distinguishing her from the crowd, revealing a surprisingly harmonious image, a person with a developed sense of style will certainly be enchanted and experience an aesthetic pleasure. Elegant beauty immediately attracts, like a magnet. An elegant Odessa lady always feels such a peculiar reaction and perceives it as a signal that her sense of style and endurance do not let her down, and the image is still elegant and harmonious.
❤️ Odessa Women pay great attention and time to their beauty routine. Of course, the result of their efforts is remarkable. When you are dating an angel, be sure that this angel has just visited a hair-dresser, cosmetologist, and manicurist before meeting you. Immediately upon meeting, it's a good turn to pay a great meaningful compliment about the unearthly beauty to the Odessa girl and for sure your date will be magnificent
❤️ Odessa girls are very feminine and like to wear dresses and high heels. When you are meeting the lady in high heels, it means she will not be able to walk fast and run long distances;) Be ready to suggest her a hand, and call for a taxi if you decide to go somewhere far from your place. You can also rent a car for your needs in that city but we do not recommend you to do so when you are in Odessa for the first time.
❤️ Women in Odessa are witty and have infectious laughter. Your conversation will not be boring if you save some jokes to make her smile. Odessa is considered to be the Capital of Humour in Ukraine, and your good sense of humor will help you to understand the locals.
An international airport and seaport make the life pace in the "pearl-by-the-sea" more tensed than in other cities. This makes it a city of great opportunities, but also high rivalry. Being influenced by the city people are a bit different here: Odessa Ukraine women are proactive and self-determined, down-to-earth, and passionate. They may be more demanding, but they know what they want and what to suggest to a man.
The regional statistics office published data according to which at the beginning of 2019, more than 2.3 million people lived in the Odessa region. Moreover, the percentage of women among them is higher - 53%.
So, the management staff counted more than 1.253 million women, and men - 1.115 million.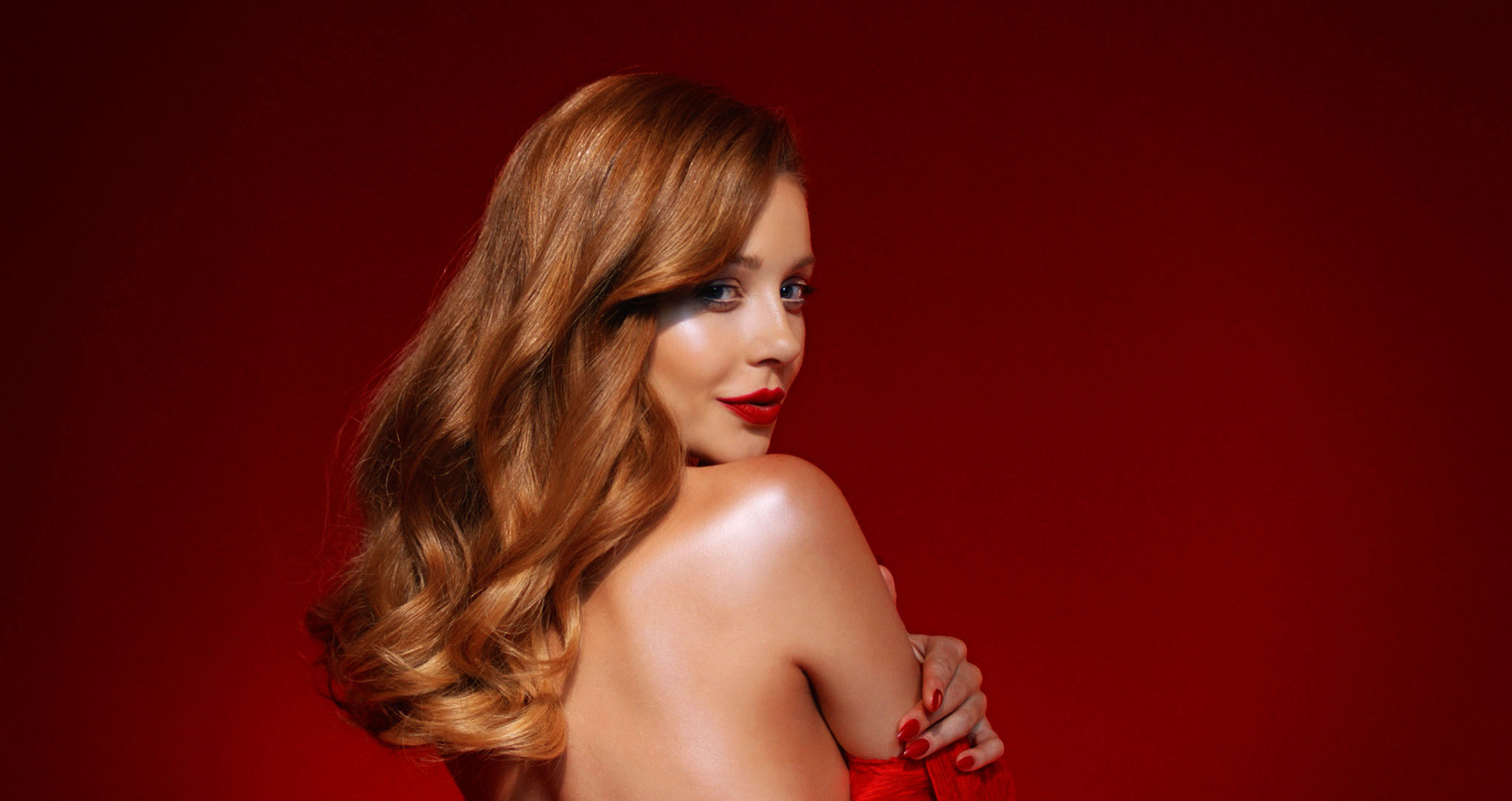 You can imagine that with such a gender ratio Odessa women often lose hope in meeting decent local men and concentrate on their search for men from other cities and countries. Thanks to the Internet, the development of dating services, and Odessa being easy to reach from other countries, ladies are usually successful in finding their spouses. The appearance of Odessa Ladies is bright, they are witty, know how to flirt, and their profile will not stay unnoticed on dating sites. It means when Odessa Lady agrees to meet you in real life, you have really impressed her with some of your best sides. So, try to show off the better you during the first date. Modesty and shyness are not considered to be advantages among the citizens of that southern city.
Odessa is a rich city, with plenty of possibilities for trade business, it suggests a good choice of different entertainment activities. When you are going to the first-class restaurant with the lady or to the nightclub, service will not be cheap there as for Ukrainian standards but will be closer to a European level.
We have recently established a second office in Odessa with our local representatives ready to offer dating services for you. They would be glad to meet you at an airport and provide you with a transfer to your hotel. Our staff is competent to organize your personal acquaintance with Odessa woman in a cozy restaurant and help you with purchasing flowers for her. One-hour interpreter's service is included. Try Ukrainian Dating Online and talk online with a woman from Odessa before your visit to Ukraine, so your visit will be more exciting for both sides.
Unlike many online dating sites, we insist on personal meetings to find out whether you and the lady are good together. There is a wonderful opportunity for you as you don't need to drive to another city after the flight to Ukraine. There are lots of interesting places to satisfy every taste: parks, restaurants, clubs, museums, beaches, etc. Moreover, it takes only 3 hours to get to Mykolaiv, where our head office is. You may meet dozens of single Slavic women there!
Odesa (Одесса in Russian version) is a special southern city with unique humor and famous slang. There are many legends, books, and movies about life there. The beauty and sights of Odessa have been praised by many literary classics and great musicians in their immortal works. This southern city is known and loved all over the world. More than 140 nationalities living in Odessa have contributed to the culture and history of this city, creating unique attractions. Odessans are very honored and proud of their history and famous characters, whom you can get acquainted with during any sightseeing tour of the city or just by talking with the locals.
When Ukrainians hear you are from Odessa, they smile, ask to tell them jokes, and become more open and friendly. They think Odessa is a city of fun and joy, light hearts, and hospitality. But not only.
Odesa is a seaport and its population has special talents in the business. Thousands of cottages on Fontanka and traffic jams with Hummers and Porsсhe show that people are rich here and can do business. No wonder some foreigners start dreaming to retire here after their first visit to the city.
Odessans have taste in music and literature and are interested in many things from philosophy to frying gobies – one of the symbols of Odessa.
Well, the atmosphere of Odessa has the smell and taste of summer 12 months a year. You will eat fresh fish and sea snails in restaurants, hear music from the open windows of the houses and see the advertisements for ship excursions. You do not need to take part in many events for tourists, you can enjoy the city just from the simple walk along its narrow streets, taking a breath of salt aromas of the Black sea, having an ice-cream, laying on the hot sand on the beach or climbing the viewing points.
The first date is always a crucial moment in any romantic relationship. The very first impression: aromas and unconscious gestures, voice timbre, and special words, the whole atmosphere are may be remembered for a long time. Fresh look, appropriate clothing, good manners, and of course light humor - would be a good choice.
Tips for a man before meeting Odessa girls:
Make sure you go to the gym and lose those extra pounds if necessary! After all, excess weight and belly is not only a sign of supposedly "well-fed success", but also a signal of lack of vital activity and free time, a signal of the approach of many diseases.
Pay attention to the hair on the face and body! Modern girls are usually well-groomed and attentive to the nuances of their appearance. They expect the same from men. Let's start with the face. If you have a bald spot on your head, you should not hide it behind carefully grown sparse strands: either make a short haircut in the spirit of Jason Statham's "Carrier", or shave your head like Vin Diesel. If you have great hair, make a fashionable haircut (such as shaved temples, combed hair, etc.). We do not advise growing pigtails: according to polls, few people like it outside of bike-and-rock culture.

If you have a gray mustache and beard, then it is better to either shave them off altogether or go to a barber salon and think over their modern design. Maybe even dye it black, or keep a beard and mustache just a few days old. The fact is that what some men consider to be their pride, causes only chuckles in girls behind a man's back.

From polls, girls often say that they do not like a man's neck overgrown with hair (you can shave it yourself). In countries with European culture, many girls also do not like overgrown eyebrows and the same armpits. Even the smallest tameness of your body hair can make you more attractive.

Pay attention to your teeth and breathing!

A nice smile with white teeth - a recommendation to kissing!

Use winning colors in your clothes! Remember, you can't make a first impression twice. The color of the clothes has a special meaning for this. Know: there are "masculine" colors that traditionally attract the attention of girls, causing them the right associations, and then interest. These are six colors: black (brutal); white (symbol of neatness); dark blue (associations with a courageous navy); red (the color of challenge, self-confidence); khaki (associations with the army); yellow (formed over the past 50 years by the association with extreme sports - mountaineering, snowboarding, alpine skiing, yachting, parachutes, motorcycles, etc., where you need to be bright and noticeable). Black and yellow and black and red colors are optimal for a sporty style. In a business outfit or casual, it is best - black, dark blue, white. Military or naval styles are self-explanatory with their colors.
Add a spicy touch to your look.
​

✅

visit the solarium regularly, as a light tan immediately creates an attractive image of the Traveler and Conqueror. Including - women's hearts. Never wear clothes "a la for growth", with a margin and folds. Clothing must be appropriate to size to create a "barely end-to-end" effect;

✅

wear tight-fitting clothing. Such clothes also favorably position a man, takes off twenty years;

✅

do not hesitate to wear light jumpers, V-neck Polo T-shirts, they make men sexy and girls really like them;

✅

wear brutal accessories, such as sunglasses (you can put them on your hair), some cool necklaces, men's pendants (such as soldier tokens on a chain, etc.), bracelets, watches, etc;

✅

use elements of the military, naval (like a la yachting), flight equipment in clothes: some kind of chevrons, shoulder straps, aiguillettes, various thematic stripes, buy such clothes with the correct associations (even cowboy, Asian, imperial, etc.)

✅

allow yourself slight negligence in your clothes. When your clothes are of high quality, beautiful, fashionable, you can add slight negligence to it: unbutton two, not one button on a white shirt, roll up the sleeves on it, lift up the sleeves on a jumper or sweater, unbutton all the buttons on the polo collar, tie the jumper beautifully on the neck (he himself is behind his back), etc. This easy cowboy style is sure to provide ease in your communication with the girls.
From year to year, Odessa wins the title of the most popular resort in Ukraine. This is a bright, amazing, and very interesting city, regardless of the season of the year.
A month is not enough to visit all the sights of Odessa. And since a huge number of them are concentrated here, so we have selected for you only those places that you need to visit first, being in the "Pearl by the Sea".
Like 200 years ago, this small park magically attracts people from all over the world.
If your goal is to escape from the noise of the city without leaving the center, go rather to the Vorontsov Palace and the Colonnade adjacent to the palace complex. Here, conversations drift aside, and even the smallest whisper echoes on the old marble Walk along Primorsky Boulevard
Bypassing the old cobblestones around the Vorontsov Palace and the Colonnade, you will find yourself on Primorsky Boulevard. Yes, this is exactly the place where you can "wind up" 5 or even 10 laps during a leisurely walk while talking with your lady.
Nevertheless, when you are choosing a place for a first date, it is worth considering the season of the year, the weather, the location, and some privacy of the chosen place. It is usually a good idea to discuss the meeting place with the girl in advance.
If you wish to invite a lady for dinner to a nice place take a look at our list.
Odessa Restaurants, Night Clubs, and Bars
⭐ Steam Bar - address: Hrets'ka St, 20
⭐ Santorini Cafe - address: Trasa Zdorovya
⭐ Farsh Burger Cafe - address: Ekaterininskaya, 14
⭐ Mick O'Neills Pub/Restaurant - address: Derybasivska St, 13
⭐ Atlantic Hotel/Nightclub/Restaurant - address: Henuez'ka St, 24А
⭐ Ibiza Beach Resort/Nightclub/Restaurant - address: Arcadia Beach, Central Alley
⭐ Itaka Beach Resort/Nightclub - address: Arcadia Beach, 4 (Left Wing)
⭐ Morgan Club - address: Zhukovs'koho St, 30
⭐ Park Residence Nightclub/Restaurant - address: Frantsuz'ky Blvd, 85
⭐ Ministerium Nightclub - address: Hoholia Street, 12
⭐ Fancy Room Nightclub - address: Frantsuz'ky Blvd, 54/23
⭐ Kumanets Restaurant - address: Gavannaya St., 7
⭐ Bernardazzi Restaurant - address: Bunina Street, 15 Philharmonic Building
Odessa surrounded by lovely, romantic, entertaining, noisy, and breezy beaches for any mood.
⛱ Odessa, Arcadia beaches
Some of it such as Arcadia - pompous and noisy, have a whole alley of expensive shops, restaurants, clubs, and all kinds of entertainment venues. You can relax on most of the beaches in Arcadia by purchasing a seat on a sun lounger, the price is from 100 UAH per sun lounger. Most of the beaches are open from May to mid-September. Arcadia nightclubs offer Odessa residents and guests of the city meetings with famous singers and musicians, incendiary shows, and dances until the morning. In summer Odessa turns into a place of pilgrimage for artists from Ukraine and neighboring countries. Arcadia's restaurants, discos, and nightclubs Arcadia often are located, right on the seashore just open air. In the immediate vicinity of the Arcadia beach, there are Odessa sanatoriums and hotels. The beaches of Odessa in the Arcadia region are sandy, in some places you can sit on the stones protruding from the water.
⛱ Odessa, Lanzheron beach
Lanzheron is closely connected with the very history of the city. The beach is located in the center of Odessa on the site of the former summer residence of the Odessa mayor and governor, Count Langeron. According to the will of the count, the territory of the Odessa dacha Lanzheron beach passed to the city. This is the place where the oldest and only in the past, the city beach was equipped. Subsequently, for outstanding services in the development of the city of Odessa, the beach began to bear his name. Only an arch that meets vacationers at the entrance to the beach reminds of Lanzheron's dacha.
Lanzheron beach is distinguished by its convenient location and access, the presence of a parking lot on the territory, and a large length of beaches. The entrance to the beach is free. On the Lanzheron beach, there is a hotel Nemo with a swimming pool and Nemo Dolphinarium, where you can relax with the whole family.
Another feature of Lanzheron beach is that it has access to Shevchenko Park, from where a beautiful view of the seaport of the Odessa resort, the Odessa Bay, and the entire sea coast opens. The beaches of Odessa in this area are sandy, and near the dolphinarium, the approach to the sea is lined with concrete slabs.
⛱ Odessa, Dolphin beach
Dolphin Beach is also one of the popular beaches in Odessa. There is an entrance to the beach, paid parking, and sports grounds. On this beach, the entrance to the sea is gentle, convenient for even small children. The beaches in this area are sandy, there are places with pebbles and small stones.
Dolphin Beach has a long beach for walking, throughout the territory you can have a snack and quench your thirst in local restaurants and cafes. This place is loved by Odessa students because educational buildings and hostels of such universities as the Mechnikov University and the Polytechnic are located next to the beach. The entrance to Dolphin Beach is free, there are paid services on the beach if you wish.
If you want to be considered romantic enough, arrange a date for your sweetheart in the best traditions of melodramatic cinema. Dawn on the seashore after a magical night and the same magical romantic dinner. What could be better than watching the sunrise above the sea horizon and listen to the sound of the waves?
There are many ready-made options for a date, just keep in mind the general recommendations.
✌ Don't be late for a date that you have organized (unless, of course, being late is a part of the "secret plan"). Punctuality is an important quality: respect yourself and your partner.
✌ Prepare a preliminary route considering the weather conditions.
✌

Take time to order a small beautiful bouquet.

✌ Make sure that the idea of ​​a date will appeal to your girlfriend, do not put your desires ahead of her feelings.
✌ Don't start a conversation about your or her ex and current fans. It will ruin even a perfectly organized romantic evening.
✌

Of course, during your magical date, you and your loved one neither shouldn't have any other important things to do.
Things to consider when choosing dishes for a romantic date:
✅ The less hassle with eating food, the more comfortable it is (fish with a lot of bones isn't the best choice).
✅ Light snacks are preferable, but without extremes: you can hardly get enough of fruits and sweets alone.
✅ Be careful with spicy, fatty, and fried foods - they can cause heartburn, bloating, and other troubles, then there will be no time for romantic passion.
✅ Pay your best attention to serving - it should be like on the picture: sophisticated, stylish, and seductive.
Choose the least crowded part of the beach. So you will be less distracted by other people's conversations. Do not forget to pre-warn your "half" of the chosen place of the meeting. Fruits, chocolate, and cheese are great snacks. You can also quietly turn on pleasant music on your mobile phone, if, of course, your device has a good speaker.
You definitely can choose a walk on the beach as a good option for a day or evening date.
The most famous beaches of Odessa are:
⛱

Arcadia Beach

⛱

Dolphin Beach

⛱

Lanzheron Beach
Men say that women are special here. Typical Odessa Lady is enterprising and knows how to stand up for herself, she knows what she is worth and cares about her appearance at every age. They are tender and feminine on the outside but have a manly mind. Give a chance to Ukraine girl for the creation of family and you will not regret it! ;)
Meet single Ukrainian Girls from Odessa! You can see many beautiful sexy girls on this page. No wonder you feel hard to choose only one from them – these ladies are from Odessa. They know well how to look hot and romantic. Single Ukrainian girls from Odessa can turn heads, seduce, and get you to fall for them.
Odessa is a seaport with a mixture of different nationalities, so by character Odessa girls tend to be very open and communicative. Odessa is a busy city but sea beaches and plenty of tourists in summer make its citizens more relaxed and able to enjoy the moments of life. So if you like active rest or enjoy the nightlife, that will be easy for you to find the single Ukrainian Girl from Odessa with the same interests who will introduce that part of Odessa life for you. Girls from Odessa are used to see foreign tourists and sailors on the streets of their city. More likely they will be able to speak some English and (which is more important) will not be shy of using it.
Summer is a time for joy, beaches, and new acquaintances. But Odessa ladies know that tourists fade in autumn. And if they are looking for a serious commitment, they will wait and watch carefully how you behave before they give you their heart. Odessa single girls do not believe in beautiful words, they are used to compliments and attention. They choose men who are able to show their care in actions and who come to Odessa to meet them, not to have bright summer vacations. The truth is that when you marry Girl from Odessa, your summer holiday will always be with you;) Odessa ladies know how to turn their daily routine into an enjoyable event, how to choose the best places for summer rest, and how to relax by watching the power of nature. They know how to live in big cities and how to switch to the calm rhythm of the suburbs. You will never forget your first kiss with Odessa lady under the stars in the sound of sea waves, and the picture of her hair, waving by the sea breeze, will fill your heart with tenderness years later.
❤️ What is Odessa, Ukraine famous for?
The list is really too long;) Seaport, beaches, museums, food markets, churches, humor, beautiful girls, perfect summer weather, sunshine, opera house, fishing, theaters, parks, kite-surfing, tasty Jewish and Ukrainian cuisine, boat tours, seafood and we can keep reciting...
❤️ What is Odessa, Ukraine Population
In 2019, the regional statistics office published data that in the Odessa region lived more than 2.3 million people.
❤️ Odessa, Ukraine nightlife - places to meet Odessa Single Ladies
Odessa is a party city. People come here not only to lie on the beach, see interesting sights, try Odessa cuisine, but also hang out in nightclubs. See an overview of the top nightclubs as ideas for tourists to have fun evenings and nights. Ibiza - One of the most fashionable summer clubs in Odessa, which is located in the Arcadia region. Ibiza is a whole entertainment complex. It has a beach, swimming pools, restaurant, and nightclub. Itaka - Nightclub Itaka is located in the resort party area "Arcadia". It is a popular venue for concerts and theme parties. Itaka complex includes a beach, restaurant, and night club. Palladium - Palladium Nightclub offers its guests fun parties, shows, and entertainment. The entertainment complex is represented by a club and a hotel.
❤️ How can I meet Odessa Women online?
You can choose ladies you would love to meet on our site and we will take care of the details.
❤️ Is it safe to go to Odessa, Ukraine to meet Odessa Girls?
Yes, it is. Just follow common safety rules - choose the central district of the town for living, do not boast with money in your purse, and do not drink alcohol with strangers at night.
❤️ Where can I find Single Odessa Women?
Odessa is a big resort city in the south of Ukraine. In summer it is overflowed with tourists so the entertainment industry is well developed. You can choose your favorite way of spending free time and get acquainted with ladies in the process.
❤️ Odessa Red Light District
Before the revolution in Odessa, there was a whole street of red-light districts, on which there were many brothels of different price categories. Krivaya-Proviantskaya Street was famous for its extremely high concentration per unit area of ​​yellow houses with red lanterns - brothels. There were no more than one and a half dozen legal brothels in the city, and almost all of them were located on Krivaya Street. After the street was renamed into Proviantskaya, all establishments were transferred to Moldavanka by order of the authorities.
❤️ Odessa Moldavianka place - what is it?
Perhaps this is the most picturesque part of the city, the area of ​​which is famous all over the world. Once there was a suburb where the poor and the working class settled, who created their own unique microclimate. Later, the area received the status of a historical center.