Single Parent Dating
Single parent dating - is that possible to find a new partner with whom I can be happy and who will be able to survive with my kids? (wink) This is a very common question both single mothers and single fathers ask us. Our answer is - "yes, that is possible!" We hope that our small pieces of advice will help you to feel more confident!
Of course, kids change our life dramatically. And the main change - we become more responsible. And this means we will do our best to take our emotions under control and make the best decisions for our lives and our kids. So, the first single parent dating advice – allow yourself to have emotions and needs that are not connected with your kids. Of course, kids under 3 years need most of your time and attention but when getting elder they need less our time though this time should be quality time. The best way to learn your kids how to be happy is to be happy yourself! So, what are your own dreams and desires? What makes you happy? We are sure that many men would answer that love of a beautiful lady can make them happy! Then you are in the right place to start your search of love with us!;)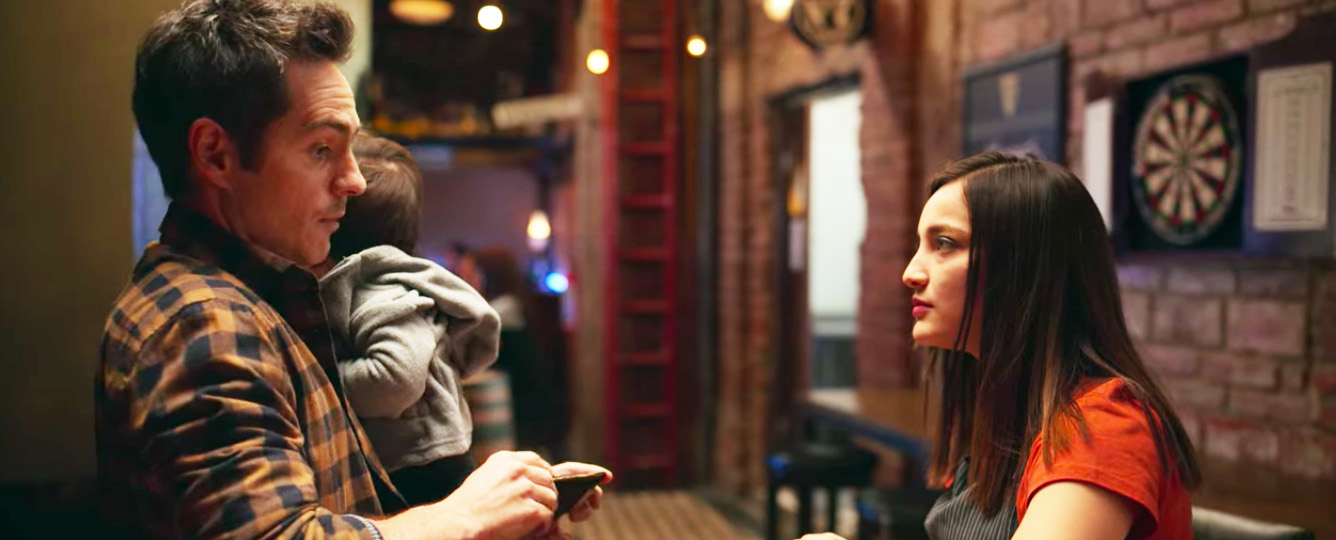 Single Mothers Looking for Love
There are many single mothers looking for love on dating sites. Usually, they have less time for dating but they are more serious and motivated in their choices. They know how to give love, how to be supportive, patient, and caring. Men feel that well and usually, they do not mind dating single moms even if the man does not have kids of his own. If you start dating a single parent, do not hurry to get acquainted with kids. Your first task is to understand if you are a great match together. If the man falls in love with the woman, her kids are not a problem or burden for him.
Sometimes a single mother or a single father thinks – I have my children and that is enough for me, I want to date with the person who doesn't have kids. Well, it can work well but single parents dating each other could be even better decision! The person who doesn't have kids will have difficulties in understanding your troubles and tasks with kids, even if he(she) is sincerely interested in developing relationships with you.
Single Parent Match
Many of your decisions will depend on the age of the kids. But also you should discuss your views and your understanding of the roles with your possible partner. Does your date want you to become a stepfather, a friend for her kids or is she ok with your role as the husband or boyfriend only?
When single parents meet, they can have different views on raising kids. How to avoid troubles here? You should speak to your possible partner and explain your views. But all final decisions about kids are made by their father or mother. Do not skip this rule to have a healthy atmosphere in your family.
When Single Parents Dating Each Other
Single parent love and dating can become a strong source of energy in your life. This can make kids jealous. How to explain to them that their father or mother has his/her own needs and wants to be happy with a stranger? Do not forget that you are an adult and be sure of your choices. Kids will feel the inner power of your decision and will need less time to accept it. You can speak to teenagers like to your friends and explain your wishes and your plans for the future. Do not give much information about your personal life to younger kids – speak about all changes in your life like about definite facts. No matter what is the age of your kids, keep telling them you love them and your romantic love to your partner will not influence your love for kids – your heart has special places for both kinds of love.
If you have kids and want to try just single parent dating, you can use our search engine and choose ladies with kids only. You can see the number and age of the lady's kids in her profile. We do not post kid's photos because of safety reasons but you can always exchange your family photos when you start corresponding with the lady you choose. Make your first step to the happy family life with the help of our team!
Frequently Asked Questions about Single Parent Dating
❤️ What is the best dating site for single parents?
Single parents can use any serious site to start dating. But always mention the fact that you have kids in your profile as well as the age of your kids. This will help you to filter those people who are not ready to deal with kids.
❤️ Is it hard dating a single mom?
Single moms are usually more serious, direct and responsible than ladies without kids. Their negative experience in the past with the fathers of their kids taught them to appreciate male's honesty, care, and support. If you start dating a single mom, be ready to understand that a kid is a part of her life and she can't and she will never throw away or neglect a kid or betray its interests. (We are speaking about a healthy Slavic woman attitude). When you understand and accept this fact, your reward will be a loving, caring, thankful, and kind wife.
❤️ How do you date as a single parent?
If you are a single dad and you want to start dating again, think about how much time, energy, and finances you can spend for your dating. If you can't find time for dating in your schedule - look for the people who can help you with kids when you are busy with your new love experience. Think of the role of your new love in your life - are you looking for a date, for the woman who can be a stepmother for your kids or for a new wife who will meet your kids only for holidays? When you find the lady you like and you are about to start dating her, discuss your views on these questions with her. This will help you to avoid any misunderstanding or stress later.
❤️ What is Dating Sites for Single Parents?
In a nutshell dating site for single parents is a website with a genuine reputation, successful stories, good reviews on google or google maps and of course plenty of singles and single parents.