Kiev Girls — the Most Beautiful Ladies, Women in Ukraine. Day & Night Date Ideas in Kyiv — Dating Guide 2023
Last updated on September 28, 2023
Kyiv girls are sophisticated, beautiful, intelligent ladies. They may be a wonderful life companion for a lucky man who managed to win their heart.
Before the war in Ukraine, Kyiv was a vibrant and bustling city that served as the political, economic, and cultural center of Ukraine. It is the capital and largest city of Ukraine, with a population of over 5 million people.
Kyiv is known for its stunning architecture, including numerous historic churches and monuments, such as St. Sophia's Cathedral and the Kyiv Pechersk Lavra. The city also has a thriving arts and culture scene, with numerous museums, theaters, and galleries showcasing the region's rich history and artistic heritage.
The city's economy was driven by a variety of industries, including finance, IT, and manufacturing. Kyiv was also a popular destination for tourists, drawn to its many cultural attractions, historic landmarks, and vibrant nightlife.
In this article, you can see what Kyiv looks like before February 24, 2022. Some of our users remained in Ukraine in their city, some moved to other cities in western Ukraine, and some temporarily left for Poland, Germany, France, and other EU countries. Nevertheless, Kyiv remains a resilient and vibrant city, and efforts are underway to rebuild and revitalize the city and its economy.
Kyiv or Kiev (Ukrainian: Київ, Russian: Киев) – is the capital of Ukraine and a European city with more than 1200 years of history and also with lots of beautiful women. So young ladies from all parts of the country settle here for studies or work. Slavic Women here are more reserved if compare with southern ladies but also they are more open to new life chances.
You may have noticed that sometimes you see the spelling Kiev (with ie) and sometimes Kyiv (with yi). Why is this and what is the difference? Some time ago, the transliteration of Ukrainian cities into English was from the Russian language: Киев—Kiev. Nowadays transliteration takes place from the Ukrainian language: Київ—Kyiv, so that is the correct spelling.
In the Article "Kyiv Girls — the Most Beautiful Women"
✈ There are 2 international airports in Kyiv with a dozen of international flights: Boryspil Airport and Kyiv Airport, so it will be easy for you to get here.
To get to the city from Boryspil airport choose:
Most young people speak at least some English, so feel free to ask them for help. You also can take a train or a bus to any other regional center or city. It is better to buy a SIM card or exchange money in the center of Kyiv (for example, near the Gulliver shopping center). At the airport, the exchange rate is usually not profitable. In 2021, the dollar exchange rate is roughly 27 — 28,3 hryvnias for 1 dollar. You can also order online from delivery services like Glovo some food from restaurants, groceries, coffee, medicine (but only those that can be purchased in pharmacies without a prescription), and beauty products.
⏩ a cup of coffee

— $ 2-5

⏩ а bottle of water

— $ 0.3 -2

⏩ an Icecream

—

$ 1-4

⏩ a bottle of beer —

$ 1-5

⏩ food delivery

— $ 2-3

⏩ traveling by taxi

— $ 2-3 per 1km (depending on the car, weather, and time)

⏩ subway ticket

— $ 0.73

⏩ bus ticket

— $ 0.73
Friendly, educated, independent but devoted, and family-oriented — all these adjectives will be correct are about Kyiv ladies. They know how to stay feminine in the rush of the big city and are comfortable with visiting either a scientific conference or a skiing resort. The capital gives them lots of opportunities, they are confident and can enjoy the moment. Kyiv girls speak Ukrainian, and some Russian, and most of the ladies can speak a bit of English, French, German, etc.
✌ Kiev Girls are different but they believe that the only reason for marriage is love. And the only reason for doing anything in life is love. They know that betraying their nature will not make anybody happy.
✌ Kyiv Girl knows what she wants and certainly what she doesn't. You will never be able to make such a girl do what she doesn't want to do without a really good reason, you will never be able to make her go where she doesn't want to go.
✌ Kyiv girls are communicative and open to new acquaintances and new impressions. Kyiv attracts like a magnet: students, people of all ages from all regions of Ukraine who are looking for better job opportunities or a more comfortable life. Some of them come to Kyiv, face difficulties, and come back home. Others keep achieving their goals and win. So all Kyiv Girls are winners to some extent ;)
✌ Kyiv girls have confidence, acceptance of other people, and easy-going nature. They know that everything is possible if you wish)
✌ Kyiv girls do not have a bad habit of concentrating on fails of themselves and other people, such ability is a key to a successful and happy life.
As you can imagine, dating such a lady is a pleasant experience even if you both do not choose to continue close relationships. If you do, your life will never be boring again. When you marry a Kyiv Girl, she will bring a small piece of freedom-loving Kyiv into your house. You will be able to enjoy tasty dishes of Ukrainian cuisine in your kitchen, find inspiration for a successful working day in the morning kiss of your wife, feel the confidence of having a loving and loyal woman near you, smell the fresh waters of the Dnipro River in your wife's hair and understand that you can overcome life troubles the way you could climb Vladimirskaya Gorka.
Still, there are some mysterious sparkles in the eyes of Kyiv Girls. And you will never be able to solve that puzzle hidden in her smile. But the process of guessing it will become an exciting part of your life…. Are you ready for that affirmation of life?
Of course, Kyiv women are more ambitious and they think that cleverness is the sexiest part of a man's nature. You can tell the Kyiv girl about your success at work, and about your goals in life to make a good impression on her. Kyiv ladies know how to lead an interesting and intriguing conversation, how not to be lost in the net of the underground, and how to adapt to the new place. Dating them can be unforgettable!
Those people who travel a lot have a theory that each city has its character and influences its citizens. You should have special traits of character to be successful in the concrete jungles of the metropolis! Usually, people who live in the capital have higher expectations from life but also they are braver and more determined. The rhythm of life in the capital is faster and people there face more changing circumstances every day. As a result, they are more adaptable. We think that is also true for Kyiv girls.
As we understand the girls from the capital are often self-confident, well-educated, well-mannered, good-looking, and, intelligent ladies. At the same time, Kyiv girls are well-groomed, attractive, and beautifully dressed. And they expect to meet an equal. If you want to win the heart of a metropolitan girl, our recommendations can help you.
1️⃣ Confidence, more self-confidence!
Confidence is not outrageous, not pretentiousness, and not "loudness". Men should be well-shaven or make sure that three-day macho stubble does not seem like after a multi-day binge. Choosing clothes makes you feel comfortable, but at the same time look neet.
2️⃣ Wherever you go, always be well-dressed!
This rule should be strictly followed even if you "just for a minute" went to the store to buy bread, ran after your brother or sister (son or daughter) to kindergarten (school), or went to take out the trash. Men should have well-ironed trousers and polished shoes. Remember, An unexpected, but pleasant acquaintance can await literally at every step!
3️⃣ Be polite, talk nice, and smile!
As you know, friendship almost always begins with a smile. Smiling people always attract the attention of others and make you want to smile back or speak. That is why, wherever you are and wherever you go, you should smile a little.
Kyiv, these days the capital of Ukraine, is an old gorgeous city with a rich history. Now it is the center of intellectual life and student life and it gives more opportunities to youth. Kyiv has a special atmosphere of hospitality and Kyiv girls are glad to show the best views and locations to the guests of the city. There are many places to go to — museums, old churches, parks, bridges, and concerts. While meeting a girl in Kyiv you can also get acquainted with the history of the city as different kinds of excursions, including river excursions, are available. And what can be more romantic than hugging a Kyiv girl to meet the sunset on the river in summer?
Kyiv is a special place for Ukrainians as the Ukrainian nation and religion were formed on its hills and most Ukrainians feel they're at home, no matter what town or village they come from. Maybe the main quality of Kiev girls is hospitality. They know they live in the best place in Ukraine and are eager to share the taste of life there with foreigners. If you are a city person, this will be easy for you to enjoy your stay in Kyiv and socialize there. If you are a village person, you can relax in plenty of Kyiv parks and Botanic gardens or have a date on the bank of the Dnipro River.
Also, those girls who live in the capital are usually spoiled with easy access to any kind of quality service (education, shopping, medicine, entertainment) and they are used to taking them for granted. So when you want to know if the lady is ready to move to your place in the future, tell her about the advantages, beauty, and safety of the place where you live at first (wink)
As Kyiv has 2 international airports, that is easy for Kiev Girls to travel anywhere in the world. If you want to know your lady better, maybe a weekend trip together can be a good suggestion.
One more thing — Ukrainian food is delicious, there are many restaurants in Kyiv, prices are different and you will be able to find your favorite one. All Ukraine girls and Kyiv Ukraine girls are not an exception, can cook well and after several meetings maybe you will have a chance to try real home-made food! But Kiev girls will never boast of such abilities, they want to be loved for their personality, not for being fairies in the kitchen.
The traits of young Kyiv girls and women are an exceptional sense of humor, sincerity, a culture of thought and speech, self-exactingness, spontaneity, and, a combination of naivety with wisdom. It is significant that despite the recognition of their penchant for sensual experiences and passionate love, the overwhelming majority of girls from Kyiv consider sex on the first day unacceptable, and condemn promiscuity, which is considered a disadvantage of modern Ukrainian women. Defining physical intimacy as a basic life need, a source of good mood and health, most girls put forward very high requirements for relations: union with a man for them is not so much a physical as a spiritual act of achieving integrity and unity, experiencing being in its entirety.
It is noteworthy that girls give preference to older men, considering the normal age difference of 8-10 years and more; they expect maturity, responsibility, wisdom, and, of course, loyalty from their partner. In this case, the financial situation of the partner fades into the background; the mercantile aspect of relationships with men is almost always absent. We definitely can agree with those who noted "the best" among the definitions of Ukrainian ladies. Because, a Ukrainian woman is a treasure, and girls from Kyiv are bright representatives of them.
Often, a lady's profile contains information about hobbies, favorite books, artists, etc. If you manage to find interests similar to yours, this will increase the chances of productive chatting. Read her profile carefully. Think for a moment about what you will write about. Sometimes it's quite difficult to start a conversation because you don't want to be banal, and no original ideas come to mind. Read our recommendations and try Ukrainian Dating Online
Before you start. It will be a good idea to provide at least 3 possible directions and be prepared to answer common questions.
It is natural to strive to find out who is interested in you and what to expect. It is always nice to be able to unobtrusively and elegantly recommend yourself, without causing unnecessary fears.
2️⃣ What are your intentions?
Reasonable question and interest. Maybe, you should not even wait for the girl to formulate this. Tell her exactly what attracted you to write, preferably, in a welcome message. Or in the next one. All possible suspicions must be dispelled immediately.
3️⃣ Why exactly her? Really, why?
This could be explained first to yourself. What is attractive about her? It's an unforgettable look or smile, she looks like your first love, do you have a common hobby? Maybe, the same perfect body, why not? wink ;) You need to know this for sure, and this will be a good start.
With enough self-confidence, you can start a conversation. Perhaps you are the one she is waiting for.
✌ 16 Coffee — address: Kropyvnytskogo Street, 16
A small coffee shop 16 Coffee opened in Kyiv in 2018. Despite the proximity of noisy Bessarabka and the business center, there is always a quiet and cozy atmosphere with tasty pastries and hot coffee.
✌ Katimo cafe — address: Reitarskaya Street, 19
Katimo Cafe prepares classic coffee: espresso, and cappuccino, as well as cocoa, matcha, kombucha, and teas. For coffee, it is recommended to order lemon muffins, banana bread, and two types of sandwiches: salmon or chicken.
✌ Octo tower — address: Mechnikova street, 5
Octo Tower is a six-story tower with a coffee shop, bakery, coworking space, photo studio, school, lecture hall, and terraces.
✌ Espressoholic — addresses: Horiva street, 25/12; Basseinaya street, 5; General Shapoval Street, 2
For many years, queues have been standing at the small Espressoholic coffee shop on Podil, and on weekends, people sit nearby in home clothes, sipping their favorite coffee. And that is no accident. In this inconspicuous, cozy place, delicious coffee is prepared and fed with fresh pastries from morning to evening.
✌ Takava — addresses: Velyka Vasylkivska street 43/16; Velyka Vasylkivska street, 1-3; Sagaidachnogo street, 39; Dnieper embankment, 12
This place specializes in home-roasted specialty coffees and cocktails. During the day you can sit here in a quiet atmosphere, work and arrange a small meeting, in the evening — go to a party and listen to music. Also in Takava you can order a full meal or treat yourself to desserts.
✌ Vagabond — address: Grigory Skovoroda street, 7
Vagabond is a small cozy cafe in Podil. Here you can order coffee, pour cider, beer, wine, and spirits, and make cocktails. In the evenings, Vagabond hosts stand-ups, poetry readings, and concerts. The walls of the coffee house are always decorated with paintings of young artists and pictures of photographers, which are available for purchase. Drinks are brought here in vintage cups.
✌ Blur — address: Mechnikova street, 5
Blur coffee shop is one of the favorites among the inhabitants of Pechersk. Blur prepares delicious coffee, but apart from it, the coffee shop is famous for its huge toasts with various fillings.
✌ Idealist — addresses: Yaroslaviv Val Street, 15; RC Chicago, Antonovich Street, 44; IQ business center, Bolsunovskaya Street, 13-15; Business center Astarta, Yaroslavskaya Street, 58; Coworking Spaces, Maidan Nezalezhnosti, 2; Summit business center, Parkovaya road, 2; business center Merx, Leipzigskaya street, 15B; business center Senator, Moskovskaya street, 32/2; Boryspil airport, terminal D
Idealist prepares roasted specialty coffees, breakfasts, and main courses, and pours wine.
Each coffee house of the chain is on the menu. Here breakfasts are prepared from morning until late at night, for example, potato pancakes with gravlax salmon and yogurt sauce, buckwheat porridge with quinoa, egg, and lightly salted salmon.
✌ Rule — addresses: Lobanovsky Avenue, 144; Metrologicheskaya street, 44
The Rule is a small chain of two coffee shops in the Goloseevsky district of Kyiv. One works next to the residential complex Krishtalevi Dzherela on the way to Feofaniya Park, and the second — is on Lobanovskogo Avenue near the Demeevskaya metro station. Rule prepares and sells roasted coffee and serves breakfast. The emphasis is on manual brewing.
✌ Come and Stay — address: Velyka Vasylkivska Street, 23B
Excellent coffee is brewed here, specialty teas are made and delicious cakes and desserts are served. In Come and Stay, you can work quietly or come to a meeting with friends.
✌ Chestnut — address: Reitarskaya Street, 9B
Kashtan is a super popular cafe and vintage corner on Reitarskaya. A lot of people always gather here, but thanks to the rather large space, it will not be crowded. In Kashtan, breakfasts and delicious coffee are prepared, table tennis and chess competitions are held and, film evenings and days of traditional cuisines from different countries of the world are organized.
✌ One Love Espresso Bar — addresses: Velyka Vasylkivska St, 100; TSUM, Khreshchatyk Street, 38; Mikhail Dragomirov Street, 9
One Love Espresso Bar prepares classic espresso-based coffees and alternatives. They also serve wine and make light cocktails such as aerosol syringes and gin gardens. Breakfast and desserts are prepared in the kitchen: green salad with cauliflower, edamame, and pesto, bruschetta with roast beef, cheesecakes with chocolate, and various cakes.
✌ The Blue Cup — address: Pushkinskaya Street, 5
A small coffee shop The Blue Cup offers coffee of almost any method of preparation and a full menu with main courses, breakfasts, and desserts. In addition, the bar serves cocktails, wines, and spirits.
✌ Lion Coffee — addresses: UnitCity, Dorogozhitskaya Street, 3; Cosmo Multimall, Vadim Getman Street, 6; Vladimirskaya Street, 92/39; Naberezhno-Khreshchatitskaya, 41 (Lion Espresso & Bar)
The coffee shops specialize in classic-style coffee making and use good coffee machines, but they also offer a filter. The bar prepares classic and signature cocktails, such as Barback with vodka and peat whiskey with passionfruit puree and orange liqueur and Smoked Cherry with brandy with fresh lemon, smoked cherry syrup, and chocolate liqueur.
Kyiv women like walking, going out, and having an active social life. The city has many outdoor centers with different kinds of sports activities, swimming pools, and saunas. And despite the quarantine, summer nevertheless burst into Kyiv. So the city beaches and sports clubs are already in full operation. Beach complexes with swimming pools were gradually resumed. True, so far in the capital there was no official permission for their opening, but in some places, you can swim, and in others, you can only sunbathe. So if you do not mind sport, meeting Kyiv girls in such places can be a good idea.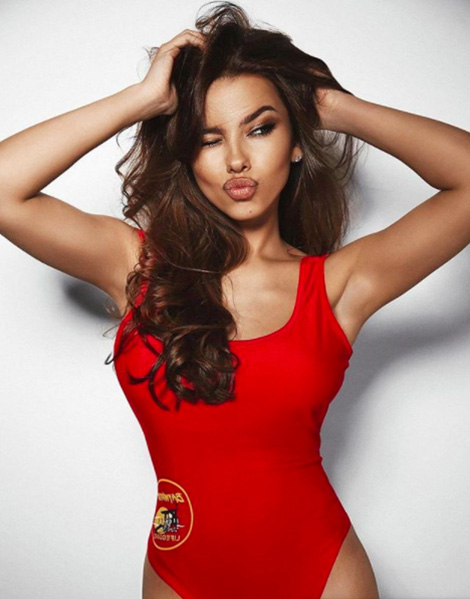 address: Kyiv, ave. Glushkova 1 (Working hours: 07:00 — 21:00)
At the moment, the complex has a large 25 m swimming pool and showers. Take your towels. There are sun loungers, umbrellas, and, tables around the aqua zone.
address: Kyiv, st. Naberezhno-Khreshchatitskaya, 10 (Working hours: Monday to Thursday 11:00 — 23:00 Friday: 11:00 - 06:00 Saturday and Sunday 10:00 - 06:00)
Beach complex with 2 pools, family area, and 18+ area. There is a terrace restaurant on site, as well as a Loft bar where you can taste European cuisine, grills, and burgers. Lots of cocktails, hookahs, and pool parties until the morning.
address: Kyiv, st. Antonovich, 176 (Working hours: from 09:00 to 22:00)
Rooftop beach in the heart of the capital with 2 swimming pools, 3 bars, and a restaurant. For those who like to sunbathe and relax, they have prepared sun loungers, sun loungers, and beds for companies. There are also enough umbrellas and bedside tables for everyone with a margin.
address: Kyiv, Brovarsky prospect, 5th (Working hours: from 09:00 to 21:00)
One of the most popular beaches in Kyiv, with an area of 5 thousand square meters. m. There is an open 25 m pool with blue water, an equipped beach, a shower, and clean sand. You can play ping-pong and do strength exercises on simulators.
address: Kyiv, Skymall shopping center, General Vatutin, 2 (Working hours: from 10:00 to 22:00)
The area of the park is 7 hectares and is divided into zones with entertainment for both children and adults. There are bars and a great selection of food. A great place for a family vacation.
address: Vyshgorodsky district, one kilometer from the Kyiv hydroelectric power station (Working hours: from 09:00 to 21:00)
This complex has 6 swimming pools. They are located throughout the club, which is divided into several parts: park, coastal, and premium zones. The highlight of the club is a huge 50-meter pool, as well as a new premium pool with hydromassage.
address: Obukhovskoe Highway, 55, village Kozin (Working hours: from 10:00 to 23:00)
It offers a 26-meter black pool with the only pool bar in Ukraine. In the dark, the aqua zone is illuminated, and due to the presence of heating, the pool is in demand almost at any time of the year. There is also a country restaurant, a children's room, babysitting, and karaoke.
address: Bucha, st. Silesian, 2a (Working hours: from 08:00 to 00:00)
Country complex with a summer terrace and a swimming pool. Located 15 km from Kyiv and just 100 meters from the city park. The hotel's restaurant serves Mediterranean cuisine. The bar offers a wide variety of drinks. Other facilities include a shared lounge and massage services.
Impress Kyiv Women While Chating
Effective Communication
✅ Be positive. The very beginning of acquaintance should catch, intrigue, arouse interest, and stand out among others. Think about which side of your life is especially interesting - maybe it's your job, hobby, sport, book, movie, etc. Make a bold statement, about what girls will want to talk, about or even argue (just please not about politics, religions). Write a phrase that guides you through life.
✅ Speak in your own words. For sure better, don't use those endless phrases like — "I am kind, caring, no bad habits, hard-working " ... As a good example, a text like: "Put everything aside for a moment and take a look at me: I am the one your mom dreamed of!" Be bright, be yourself. It may be difficult to write about yourself, so try to tell it out loud first. Take your phone and type a short story about yourself, like if you have met one of your old friends, and are happy to tell him everything that he does not know about you yet. You can start with some funny incident from your childhood, at least with an anecdote.
✅ Be Honest. If you are 52, do not write that you are 48. Moreover, the difference is small, no matter how you look. Either you are old for 20-year-olds, or you are already in the prime years for "yours". Do not write this eternal phrase: "Friends tell me that I look much younger." Be proud of who you are and the place you are.
✅ Check correct spelling. Some typos look cute, but some people will find you lazy or careless. In any case, it is quite easy to check to spell, and in personal correspondence, if you press the wrong key by mistake, write down the correct version of the word — this is a simple show of respect for the interlocutor. It is also a pleasant way to show your future acquaintance such a leisurely manner and respectful tone.
Ineffective Communication
❌ Don't be rude. Being honest about who you're looking for is one thing, being rude is another. One of the best-quoted phrases looked like this: "Pass by if you ..." And then there was a list of characteristics of those unfortunate women who were denied access to the owner of the page. Between us, middle-aged people, how many of us are close to becoming the perfect person?
❌ Citation. Do not overuse quotes and funny pictures. So the interlocutor may not think that you do not have a personal opinion or your point of view. Alternate quotes, with a conversation, speak with your own words, think aloud, and ask questions — after all, this is dialogue. Listen. People who do not know how to listen tend to compete — they constantly look for errors in the logic of the interlocutor and stop talking only to prepare the next remark. Good listeners may well challenge certain assumptions and express disagreement, but the interlocutor at the same time feels that she needs to defend herself.
❌ Lies. Some of us lie for no reason, for no purpose. And it annoys others. Some lie more than others. But some lie constantly. Pathological lies are not a clinical diagnosis, although they may be one of the symptoms of psychopathy and manic episodes. But most liars are mentally healthy people who think differently or lie under the influence of circumstances.
❌ Major mistakes in correspondence: Check spelling and grammatical errors ("wich" when you meant "which", please accept this gift/not except, then/than) Don't leave too many white spaces between words. A greeting without a name is often alarming, especially when you write in a personal chat or letter.
⏩ My name is the Greek God
Imagine that you are the owner of an advertising agency and you need to create a name for a new brand so the buyer will love it. What about "Brown Eyes918" or "Sergio76"? Probably, not.
For example, one 50-year-old Englishman with Greek roots, the owner of an impressive tummy, not without irony chose a username on the dating site — Greek God. A woman, of her respectable age, who breeds bees chose the nickname Maya the Bee. At least it was a pleasure to read. The idea is that you are not just another pretty face on the screen out of thousands of pretty and not.
⏩ Ask a Friend
For some reason, such a simple technique doesn't often come to mind. Ask a friend, or better — three, and preferably a female: "Do you think my text and my pictures are catching attention?" How we see ourselves sometimes doesn't match how others see us. It often happens that we choose rather strange photographs where we see ourselves bonny and leave aside really bright pictures.
⏩ Expect Unexpected
Perhaps you constantly attract women of the same type, you may change your search parameters. Pay attention not only to the fact that both of you love to cook or listen to the same performers. Do not deny those whose appearance is not so brilliant at first glance.
You are here to seek and therefore make experiments. As Oscar Wilde said, 'To expect the unexpected shows a thoroughly modern intellect.'" And you probably heard about the famously short speech of Winston Churchill: "Never give up, never give up, never give up."!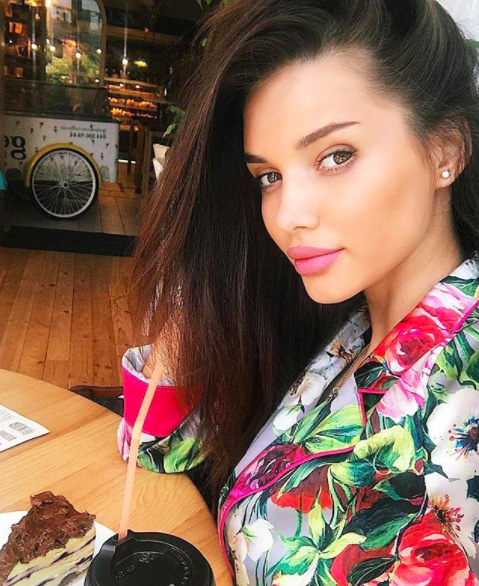 All our services as a dating agency are also available in Kyiv. If you find yourself in Kyiv for business reasons and do not have much time for dating, we will help you to meet ladies who are interested specifically in your profile. The city dictates its fast rhythm but ladies in Kyiv are still romantic and friendly. They are open to new acquaintances and love wearing high heels and nice dresses when they do not hurry to work.
⏩ If you date young girls from 20 to 30, they can still be students as Kyiv has plenty of Universities. Kyiv has many possibilities for starting a good career for young people and salaries there are higher than in smaller cities. But the rent of apartments takes away this advantage as prices for accommodation are also the highest. So that is very common when several young people rent an apartment together far from the city center to pay less. Also, traffic jams and the big size of the city make them spend time on their way to and from home. So that is a sign of respect to fix the date with the lady in advance and let her know about any possible changes beforehand. Even if the lady is extremely interested in dating you, she can have difficulties getting to you in time if she hasn't planned it long before. If you come from the country or live in a place that suggests good possibilities for young people, describe them to the young lady. Knowing that relationships with you will not influence her career plans in a bad way can become a nice bonus in her eyes.
⏩ If you date Kyiv Girls from 30 — 35, more likely they have already found their place and their way of life in the city and know exactly what they want in life. They will be attracted by your personal qualities and whether you can suggest a stable life for a woman and confidence in the future. If the lady doesn't have kids, that is high time for her to decide if she wants to have them or not. So do not skip discussing this issue during your conversation.
⏩ Kyiv Ladies after 40, or 50 yo might be tired of the rush and stress of the big city life, now they can feel sorry for hours opinion traffic jams and might be happy to change to a smaller place and live closer to nature. If your life doesn't sound like that now, tell her about your plans for the future and retirement and your holiday destinations.
Of course, that is the general portrait of a Kyiv Girl. You should start talking to your lady to know more;)
Kyiv is not only the busy capital for brilliant job opportunities but also long walks and romance;) Kyiv women love their city and they can show you the best of it if you ask.
Find your favorite romantic location in that ancient and beautiful city!
✅

easy to fly to

✅

great tourist location

✅

a higher percentage of ladies who speak English
Admit it, even if you are not pursuing the goal of finding a wife today, light flirting in a pleasant place will always raise your spirit, mood, and self-esteem. slavic-girl.com knows the places where new acquaintances with girls from Kiev are guaranteed.
Address: Boulevard Shevchenko, 33
It's always nice to drop by, meet friends, or find new ones. It is no problem to talk to a lovely girl in a bar or on the terrace. As a rule, here you can meet familiar faces from Facebook, and all kinds of friends of friends. In such companies, communication and acquaintances are unobtrusive and comfortable.
If you find yourself in a place you like, be sure that the people around you came here for the same reason and it will not be difficult to find a common language with them.
Address: Fedorova Street, 4
Restaurant, Vocal Bar, Lounge
Address: st. Artem, 37/41
The atmosphere of home and comfort reigns in "Youth" — everyone feels young and fashionable. In addition to discos, there are all sorts of footballs, a cinema, and set-top boxes. You are talking to new people without even realizing it!
A serious relationship can start anywhere, as long as it's your person. From parties too. Although many believe that these are not the best places to start long-term relationships. But the point is always not in the place or movement itself, but in your personal experience and in what is in your head...
Address: Volodymyrska St, 45а
At any time of the year, in the morning or evening, you can meet a lovely girl in the Harms bookstore. This place is especially suitable for romantics, who wish to meet an intellectual Kyiv girl. The room is pleasantly lit, with a nice interior, and, plays a good downtempo.
✌

ARENA CITY

Address: st. Basseinaya 1-3/2
✌

CHI

Address: А, Parkova Rd, 16
✌ SKYBAR Address: Velyka Vasylkivska St, 5
✌ BUDDA BAR Address: Khreschatyk St, 14
✌ CARIBBEAN CLUB Address: Symona Petlyury St, 4
✌

RAZZLE DAZZLE

Address: Parkova Rd, 2
✌

STAR RHINO

Address: Verkhnii Val St, 66
It is better to be prepared for the first date: choose a nice outfit, venue, and a small gi, ft, or just a beautiful bouquet. It is necessary to decide in advance on a place for a meeting. There are important factors to go through — the weather, interests and preferences, finances, the cultural program of the city, and course COVID-19 situation. If you need to dress up or buy a souvenir, the shopping center is a great place to do so. And there are plenty of shopping malls in Kyiv. By the way, a shopping mall is also a convenient place to meet before or for a date, because inside you usually find a couple of cozy cafes.
Shopping Malls in Kiev
There are many wonderful romantic places in Kyiv. But when you have a first date, that is important to choose the place that will be comfortable for you both. You will have time to discover some extreme or remote places later when your love story will keep developing.
Where do ladies expect to meet for a first date?
It should be a safe public place.

Easy to get to.

Warm if a date is in wintertime and cool enough in summer.

Silent enough to hear each other as you are going to speak a lot ;).

Somewhat romantic but comfortable place.
As you see, the best place for the first date is a café or restaurant without loud music not far from the underground station or the place where the lady lives/works. Maybe the wisest way to choose the place for the first date is to ask the lady where she wants to meet you;)) Nevertheless, there is a list of places that are considered to be the most romantic and the best for dating.
Maidan is the heart of the city and that is easy to meet there when the weather is warm, enjoy the views of fountains and then choose one of the many restaurants in that area. There is a new small area on it – Street Lights in Love. You will smile when you see 2 street lights sitting on the bench and hugging each other. Such a start of the date will warm the first awkward minutes of the date.
It is a huge city mall in the Obolon district. So if your lady lives in that district and if it is raining or the weather is cold, it is good to meet there. The city mall is divided into several parts, named after different countries. That is why it is easy to agree about meeting in the exact place – Dream Town 1, "France" or "China". Just walking along the mall you can visit Hollywood, and Rome, meet King Kong, Romeo, and Juliet, or Sherlock Holmes. You can go to the cinema there, have an easy conversation in restaurants or even have some active rest as well if you want.
In summer when it is hot and you want to stay near cool river water, you can get to the place that is considered to be Kyiv Venice, so-called Venice Island. There you can find a park for walks, sand beaches, and discos at night. There are also restaurants, open-air cinema, and dancing grounds. In the southern part of the island, you can find an open-air museum "Kyiv in Miniature" with exact copies of the city's places of interest. You can also go boating there.
Sources
❤️ Meeting Girl in Kiev. How Can I Meet Ukraine Singles in Kyiv?
Contact several ladies you like most of all beforehand using special dating sites. And keep your eyes open while you are in the city – do not be shy to make contact with the lady you like in the shop on the street.
❤️ Kiev Dating. How to Date Kyiv Beautiful Woman?
You can get acquainted with the Kyiv lady on the site online. And after knowing each other better you can come for a special romantic date to Ukraine.
❤️ What Should I Say While Chatting with a Kiev Girl?
First of all, it is always good to be yourself and enjoy the conversation. Introduce yourself, and tell a few words about why you are so attracted to this particular girl, and what you are looking for at this moment.
❤️ Kiev Nightlife. Where Are to Go?
In connection with changes in the quarantine level before a night walk, check the nightclubs work schedule, it may differ from the working hours on Google maps Forsage Club (Address: 51a Garmatnaya St.), SkyBar (Address: 5, Bolshaya Vasilkovskaya St.), D.Fleur (Address: 3 Mikhail Grushevsky St.), Princess Men's Club (Address: Khreschatyk St., 14), Caribbean Club (Address: 4 Simon Petliura St.), CHI by Decadence House (Address: 16A Park Road)
❤️ Where Can I Find Women in Kyiv (Kiev)?
Kyiv is a modern and European city with friendly citizens. It is rather common to talk to a lady on the street or in a cafe.
❤️ Where do Kyiv Women Like to Go for the First Date?
That is a natural wish to talk to the person and ask him/her many questions about life when you see him/her for the first time. So the best choice for the first date is a cozy silent place where you can talk and look into each other's eyes. This can be a cafe, a restaurant, or a guest room in our office.
❤️ Is it Safe to Go to Kyiv, Ukraine to Meet Women?
Kyiv is considered to be one of the safest cities in Ukraine. Stay attentive at the railway station, markets, and trains – these are common places for thieves in any big city in the world.
❤️ What is Kyiv, Ukraine Famous For?
The city is called the Cradle of Christianity in the region and the Mother of all other towns in the country. It has a rich history, and plenty of old churches like Sofiya Kyivska, Volodymyrskyi Cathedral, and Kievo-Pecherskaya Lavra. The river Dnipro and bridges add special charm to the city. There are many parks and botanical gardens, great architecture, and many museums, theaters, and exhibitions. Many various festivals are held there as well as sports competitions. The central square — Maidan is the heart of the city and the modern history of the country.