Ukraine Girls
Lots of single Ukrainian girls are searching for their soulmate every day. Some of them have recently finished their relationship and decided to start a new chapter of their lives. The others have never had a relationship and are willing to find the one who'll get all the love they possess. So, who are these ladies in a "new girls" section?
Who these Ukraine Girls are?
New ladies visit our agency every day. Some of them stay, some – do not. The latter are not willing to spend much time answering the letters and chatting, they just want to get a man of their life at once :) If so, we understand that they are simply not ready to sacrifice something for a happy future yet. We work only with those Ukrainian ladies who are truly interested in their search.
Who uses our dating services?
Every day SlavicGirl agency managers get calls from ladies interested in our services. Single Ukrainian girls want to get registered and start their search with our help. The ladies are different: young and mature, modest and self-confident, miniature and tall, slim, and with lush forms. Some of them have experienced the joy of being mothers, the others – haven't yet. Our agency invites them all! Find Girls online to chat.
Why meet Ukrainian Girls on slavic-girl.com?
Our aim is the creation of happy families, as it tells much about the quality of our work. Unlike many other agencies, we don't invite girls with model 's look for collaboration. Our Slavic women are earthly, unpatterned, alive. They are not just pictures on your screen, they are Personalities. We help those women uncover their best and get ready for a new life.
Why do Ukraine Girls look such gorgeous?
The ladies' photos you see in our galleries are tempting, charming and sweet, and... professionally made. In fact, this is our requirement: each lady must provide a photo-shoot of herself before being registered. We uncover a secret purpose for you: it is for the lady to look at herself from a new side. It is a chance to see that she is stunning, beautiful, playful, seductive, that she can be different.
Effective success formula to date Ukraine Girl
Nowadays many couples get to know each other on the Internet. Chats, dating websites, forums allow you to find friends, partners, and like-minded people in various parts of the world.
About 45% found each other through specialized dating sites, another 21% through social networks, and 34% met through blogs and forums, online games, and other resources. These numbers look encouraging, isn't it? So how to win the sympathy of your online companion and start a relationship?
We invite you to look through the gallery of the ladies on our site and find the one that may soon become your Ukrainian one and only. Don't be shy, send "winks" to the ones that caught your eye. Who knows, this may be mutual! ;)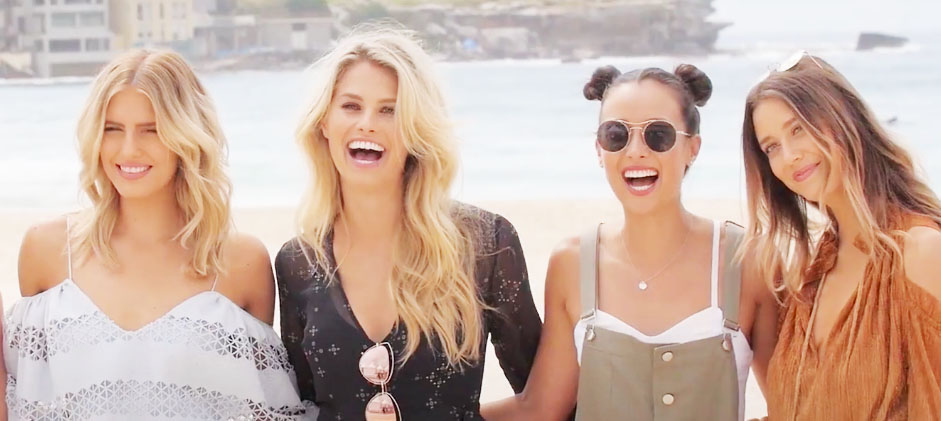 14 Topics to chat about with Ukraine Girls
Let's start with the light options that are appropriate in any situation.
1. Ask Ukrainian Girl about her work
What do you do for a living? How long have you been working there? Do you like what you do? Are you lucky with your colleagues?
2. News in Ukraine and outside
What do you think about * interesting or funny news *? Have you heard about * news *?
3. Sports. Most of the Girls in Ukraine like some kind of sport
What kind of sport do you like? Do you like to watch football/other sports?
4. Music, movies Ukrainian and worldwide
What kind of music do you like? What sorts of movies do you enjoy most? What's the last movie you watched? Which actor/actress do you like most? Do you watch poorly rated movies?
5. Food. Ask Ukraine Girl about her traditional dishes and International

What is your favorite dish? Do you like to cook? What is the most unusual food you have ever tried? What's your favorite drink?
6. Pets
Are you a cat or dog person? What kind of pets did you grow up with? What pet would you like to have (maybe exotic)?
7. Personality
Who are you following? Maybe this is a colleague, friend, or some kind of celebrity. What personal qualities help you in daily life?
8. Hobbies and Free time
What do you do in your spare time? Do you have a lot of free time? Would you like to have more? What would you spend on?
9. Life goals
Sport, health, career. Housing (own apartment or house), country of residence, city.
10. Extreme
What is the most unusual/dangerous thing you have done in your life? What extreme action you think to commit, but not decided yet.
11. Childhood
Where were you born and raised? What are the happiest childhood memories? What cartoons did you watch as a kid? Are you have any brothers or sisters? Where did you like to spend your holidays? How did you learn how to swim?
12. Shopping in Ukraine
Where do you usually buy clothes/shoes/products? How often do you go shopping? How do you feel about online shopping? Do you like shopping alone or with someone?
13. Happiness
What can make you feel happy? Would you like to be famous?
14. Travel around Ukraine and overseas
Where do you like to relax on the beach or mountings? Where do you dream to go? Which countries have you been to?
Say something that you like about her
What attracted you when you first saw her (her pictures). What surprises or delights you in her now. What quality do you value?
Frequently Asked Questions about Ukraine Girls
❤️ Why do single Ukraine Girls want to date with foreigners?
Single women in Ukraine think that Ukrainian men are a little bit spoiled with women's attention and they are not responsible. So more and more Ukraine singles choose to date men from other countries in the hope that men there are more responsible and family-oriented.
❤️ Is there a difference between Ukraine Girl from big cities and small towns?
Beautiful and devoted single girls can live both in a big city and in a small village. But it will be easier for the lady to adapt to a new country if you take her to the place with the relatively same lifestyle and a number of citizens.
❤️ How fast can Ukrainian Girls learn English or another foreign language?
From the experience of our happy couples knowing the same language is not a must for the first date. After living for 3-4 months in the country with new language surrounding partners start understanding and speaking the language with no big problems.
❤️ Where do Ukraine Girls like to go for the first date?
That is a natural wish to talk to the person and ask him/her many questions about life when you see him/her for the first time. So the best choice for the first date is a cozy silent place where you can talk and look at each other's eyes. This can be a cafe, a restaurant or a guest room in our office.