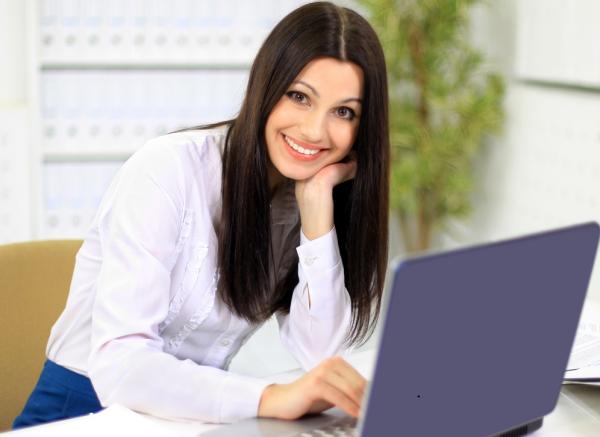 There are several types of Ukraine women according to their lifestyle. Some ladies prefer to be stay-at-home wives looking after the house and the children. The others strive to reach their career goals. Of course, the whole of life is determined by this choice. If you think that being a housewife is an easy thing, we suggest you have a look at a typical working day of Ukraine girls ;)
Stay-at-home mother
Ukrainian ladies make remarkable mothers, though they rarely overdo with pampering their children. A typical Stay-at-home mother devotes all her life to a child or children. Her family is the whole world to her. Therefore, the following description refers more to a woman who has a man as a breadwinner in her family.
The early bird catches the worm
Every day she gets up early, about 6 or 7 AM to prepare breakfast and wake her children up. If the child is small, she may play with him for a while. If it is a pupil or a student, they chat about the upcoming studying day. Those Slavic women who have daughters like doing their hair for school. When the breakfast is over the lady helps kids to get ready and takes them to the kindergarten or school.
Complete freedom?
When she stays alone, the lady cleans the house, irons clothes, and goes shopping. After all, is done, she may take time for herself. Ukrainian women love reading books and keeping fit as well as doing handmade jewelry or souvenirs. Though, there is not so much time for all this pastime, as the dinner must be ready by the time the child comes home. After classes, the lady takes kids home, feeds them, and helps with their homework. When the night comes and children go to bed, their mother still has to clean up the mess to fall asleep at 10-11 PM... So, do you still think that staying at home is worth nothing?))
Businesswoman with kids
This type of woman would ask her husband to go on maternity leave rather than do it herself. She bears a child and gets back to work soon after. Basically such ladies have a babysitter or a retired grandmother who cares about the child, sometimes even round-the-clock. Still, how do they manage to look good and to stay in control of their houses and kids?
Typical morning
If you think that businesswomen pay little attention to what is happening to their children and house, you are totally wrong. Every morning Ukrainian lady wakes the kids up and feeds them until their nanny takes them over. A business lady usually takes time to drive her children to school and leaves for work. The next time she sees them is when she comes back after a busy workday. Nevertheless, all the weekends of a businesswoman are devoted to kids.
Pros and cons
Many single mothers in Ukraine combine work with raising small kids. The time and effort they pay are worth admiration. On one hand, dating a lady with kids may seem to be a disadvantage. Yet, on the other hand, she is definitely good at time management and knows how to make things work. So, having such a lady by your side may be true luck for you. Moreover, Ukrainian ladies sacrifice a bigger part of their free time while Ukrainian Dating to search for a partner on a dating site.
Ukrainian girls with no children
Single ladies without children are lucky to do whatever they desire. Again, most of their time is devoted to working. Ukraine women overall know how to look good. They keep fit and like to dress up even when going to work. As a rule, Ukrainian girls do not live near the place of work, so 1-2 hours a day is spent on the way to and from.
Way to their heart
Singles love to keep fit, so after work, they choose to go to the gym, yoga, pilates, dances. Entertainment is also important, so, in their free time, they usually visit cinemas, concerts, and theaters. If you accompany them, Ukrainian girls will definitely be pleased. Sometimes they like to go out with friends and simply have a chat over a cup of tea or coffee. They would love to go on date with you if you visit Ukraine to meet in person!
In conclusion
Disregarding their family status Ukraine ladies are remarkable personalities. Their houses are usually neat and tidy and their appearance is without reproach. These women know how to make a cozy atmosphere in a house. They are devoted partners and mothers. So, if you date a Ukrainian lady, be sure you have chosen a perfect life partner for the future! Do not hesitate, to talk to girls online now ;)
So, why are these wonderful ladies still single?