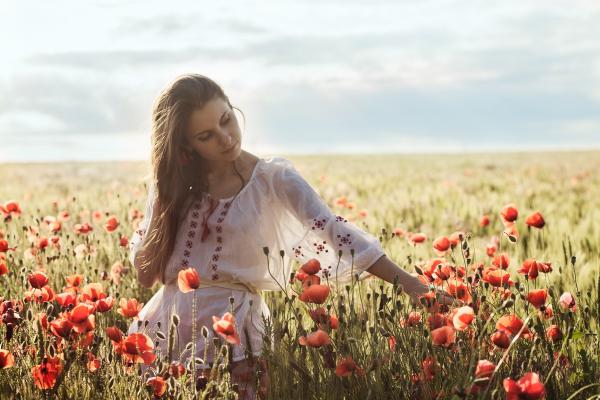 A good strong relationship requires long and hard work, but getting into it is largely a matter of chance and skills. So, here are our pieces of advice on dating Ukrainian women to achieve success.
The Right Place for Search
Finding your soul mate is the greatest happiness in the world. But not everyone can find love easily. There are many places to search in: restaurants, nightclubs, parks, social dance clubs, various courses, and thematic meetings. If you do have not much free time to visit Ukraine personally, we recommend using SlavicGirl dating agency services.
Dating Etiquette in Ukraine and Russia
Although Ukrainians and Russians are mostly inattentive husbands, they have developed a range of dating rules that local Slavic Women have got used to. For instance, a man should bring flowers on a date - these can be a bouquet as well as a single rose. So, when dating Ukrainian girls, don't forget to drop by a flower shop. ;)
Show Her Who is the Breadwinner
Although in many countries it is customary to show independence and pay the restaurant bill separately, it is different when dating Russian ladies. We don't call for going to any expensive places, especially on the first date. Therefore, choose among public catering establishments that fit your expense expectations. And never allow the lady to pay for her meal!
Make the Meeting Exciting
It seems that it is needless to say that looking neat and entertaining your Ukraine date is a bigger part of your further success. Remember: the first impression lasts. Google for some info and reviews about the place (city) you are going to meet at, make some notes and think of a pleasant and exciting route for the date. As most of the ladies on slavic-girl.com are from Mykolaiv, this article may be useful. You also can find girls from Kiev, Odessa girls, women from Dnipro, women from Kharkiv, girls from Kherson, Poltava, etc.
Leave a Good Impression
In Ukraine, they say "By the outfit they meet, by the wit, they see off". So, your future relationship depends on how well you treat your date when the meeting is over. Be nice and take her home personally or at least make sure she gets into a taxi safely.
In Conclusion
Keep in mind that dating Ukrainian ladies requires keeping certain rites to show that you can act at least equal to what they are used to. This will help you make a favorable impression, and guarantee that there will be more than one date ahead! ;)